Mensnation is a website for gay men between the ages of 18 and 55. However, the focus of the site is on 30-40 year olds. More than half of the users are in this age group. When registering on Mensnationroyal, users can either register as an escort or simply as a user, indicating that there are also people in the community who are looking for erotic adventures and ONS. Escorts have their own category and are marked as such. You can usually find information about potential meetings in their profiles.
Activity
On any given day, between 9,000 and 10,000 members of Mensnation are active. You can selectively view people who are currently online, so you can quickly make contacts and avoid meeting deadbeats. We found surprisingly few profiles that have been on Mensnation for a long time. It seems that only active users are displayed in the system.
Almost 90% of the messages sent are answered. In general, the more interesting and better written a message is, the greater the chance that it will be answered.
New members are displayed on the Mensnation homepage and quickly arouse interest. After just 30 minutes, we had received eight messages from other users – five were of high quality, three others were not worth our time.
Joining Mensnation is quick and easy. If you have a Facebook profile, it only takes one click to sign up. However, we found it annoying that you are asked for your address. The purpose of this is so that Google location search can find members nearby, but we don't need our exact addresses here at all!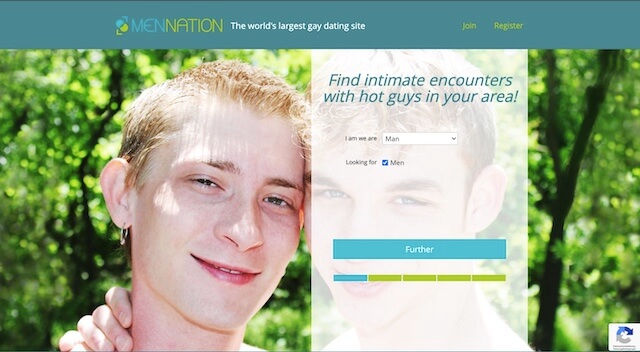 Profile creation
Creating a Mensnation profile can take up to an hour, so take your time. Complete your profile by first confirming your email address and then adding pictures of yourself.
When you visit another member's profile, there are several easy ways to contact them. Simply click on the smiley icon to tell them you like their profile. Or use the penis icon directly for an erotic date!
To send a message, select the envelope icon and type in your message. Great additional messaging features make communication even easier. For example, you can send photos and videos directly instead of using attachments that are not compatible with all phones/computers, etc. If you want to see what you talked about, just tap on one of your chats in the "Conversation history" section under the menu option of your profile.
When you log in to Mensnation, there are several ways to let other members know that you are available to chat. If your status is set to "Online", people will be able to see this when they send you a message or a direct message. You can also change this setting if it doesn't work and have it show you as "offline" instead. Only people who send you a conversation request through private channels will be able to get through. If none of these options work for you, you can choose one of the following statuses:
Away
Back soon
Busy
Surfing only
Seeking relationship
Video Chat
Live date now
Live date today
Chat or Live Date
Check out our other queer dating articles
Profile Information
The hundreds of ways to create a profile on Mensnation make it easy for users to present themselves in the best light. However, we found that most profiles were incomplete or filled out by older men who were looking for a committed relationship rather than a casual hook-up.
All the profiles we found had a photo but no text. To view another member's profile, you must enter their nickname. This can be disabled in the settings (so that only people who use Mensnation can see that you are active there).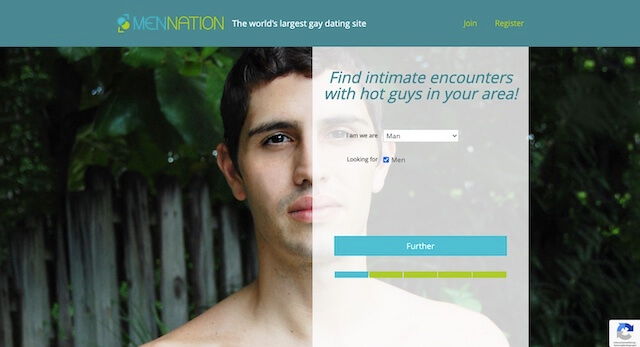 Mensnation App (TYTE)
Mensnation has launched TYTE, a new app for its members! The free download is available in the Android and iOS stores. Once downloaded, you can log in with your existing Mensnation credentials. Features of the app include: Send/receive messages, view and post community activity and the ability to edit profiles!
TYTE is a good dating app that works flawlessly. You can easily send messages and have conversations through the app, but you should create your profile on the TYTE website so you know exactly who is messaging with whom.
TYTE Features
Pictures & Videos
On Mensnation you can have fun with just your eyes. After searching and contacting members, enjoy the XXX material in their cam section! Unfortunately, if you are a Basic Member, access to this area is restricted.
When you receive a message, your webcam is activated and the participants can see each other in video chat. You can also chat with multiple users at the same time in one-on-one or group chats.
Camchat allows users who are connected to their profile to use the camera during a conversation only if they are logged in. On this site, XL members can have up to four cam sessions at a time.
Check out other relevant gay and bisexual dating options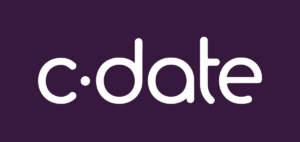 C-Date
Most popular LGBT casual dating platform in the world
More than 36 million members worldwide on C-Date
Anonymous flirting. Nicknames, safe photo exchange

Bicupid
The most popular and most effective bisexual dating site in the UK
Over 2,411,000 bisexual members!
Find sexy and open-minded bi-women and men to explore their sexuality

Fuck.com
The leading LGBT hookup website comes with a mobile dating app version
Start browsing 1000s of fantastic gay personals from the United Kingdom
Whether you're looking for a date or the love of your life, find them in a fun and secure environment

Gaycupid
The leading gay dating site, also comes with a mobile dating app version
Start browsing 1000s of fantastic gay personals from the United Kingdom
Whether you're looking for a date or the love of your life, find them in a fun and secure environment

Pinkcupid
Premium service designed specifically for lesbians
Over 50.000 active Mmmbers in the UK
Free Registration

Mytranssexualdate
Mytranssexualdate offers quality dating for transgender women and nice guys
Find thousands of transgender women and men who like transgender women in the United Kingdom
For trans women by trans women
Personal ads
Mensnation allows you to post a personals ad in three categories: Sex Dates, Listings or Travel Dates. You can search for topics and reply by message. In the test, 95% of the ads had an erotic background and little interest in serious relationships.
More queer dating content