Gaycupid
The leading gay dating site, also comes with a mobile dating app version
Start browsing 1000s of fantastic gay personals from the United Kingdom
Whether you're looking for a date or the love of your life, find them in a fun and secure environment

Romeo
A quality dating website for gay singles and all members of the LGBT community people
20000 Members from the United Kingdom
Free Registration

Bicupid
The most popular and most effective bisexual dating site in the UK
Over 2,411,000 bisexual members!
Find sexy and open-minded bi-women and men to explore their sexuality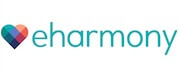 eHarmony
Eharmony is a majour playor in the dating scene – They also have a quality gay dating alternative
Millions of active gay singles looking for a serious relationship
Free registration

Elite Singles
Elite Singles is a great option for gay professional singles and academics looking for a partner on eye level
Numerous of intelligent, ambitious and career-minded gay singles
Free registration
When it comes to gay dating apps and portals, gay single men are lucky to have a so-called "safe space". Here they are able to live out their dating needs uninhibitedly and free from judgmental glances.
In the past, it wasn't quite that easy, which is why the joy and curiosity among gay single men in the UK is all the more pronounced!
What are the best free gay dating sites in the UK?
If you have a limited budget regarding your dating goals, you can choose to use a free gay dating site for now. British gay singles are fortunate enough to be able to choose from an abundance of cost-free dating services. A lot of these are made up of classic personals site.
| Free Gay Dating Site | Members |
| --- | --- |
| Only Lads | 1.000.000 |
| Gay&Single | 20.000 |
| Grindr | 1.000.000 |
| Manhunt | 50.000 |
| Adam4Adam | 75.000 |
| Scruff | 60.000 |
What are best gay dating sites for relationships in the UK?
| Gay dating sites for relationships | Members |
| --- | --- |
| Gay Eharmony | 1.000.000 |
| Lex | 50.000 |
| Elite Singles | 30.000 |
| Hinge | 40.000 |
| Gay Cupid | 100.000 |
| Plenty of Fish | 100.000 |
Gay Dating sites for relationships UK
There are plenty of gay dating sites in the UK which are tailored towards singles in pursuit of a serious and committed relationship. Fortunately there are many mainstream online-dating sites which have started dedicating their services towards homosexual and LGBT singles in total.
When signing up for a serious and reputable dating site you can usually choose your sexual orientation and gender preferences in the person you are looking to date. If you are looking for a homosexual relationship, don't back off from using a normal dating site, since they have tailored options for gay dating.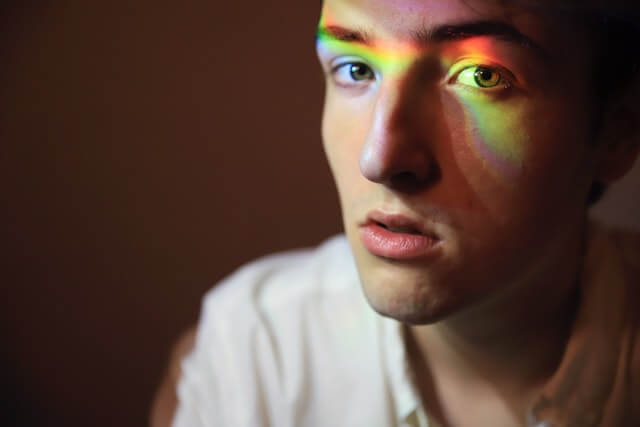 What are the best Gay Dating Apps?
| The Best Gay Dating Apps in the UK | Members |
| --- | --- |
| Grindr | 2.000.000 |
| Gaycupid | 1.000.000 |
| Manhunt | 50.000 |
| Feeld | 40.000 |
| Adam4Adam | 70.000 |
| Romeo | 90.000 |
| Hornet | 40.000 |
| Scruff | 30.000 |
| Chappy | 20.000 |
Grindr
Grindr is and remains the classic among the best dating apps for gay men. The forerunner of all dating apps is emblematic of an open-minded and relaxed atmosphere. With this app, even people who live outside of urban conurbations can easily find and meet a gay partner.
Hornet
Similar to Grindr, Hornet also sees itself as a social network for the gay community in the UK Very high data security and privacy protection are important here. In addition, it is possible to view other user profiles and contact each other at any time.

Romeo
Romeo is probably the best-known gay dating app from Germany. Here you can use the chat for gay men at any time and send unlimited messages. Besides gays, this LGBT app is also designed for transsexuals, bisexuals and lesbians.
Ultimately, dating apps can be very challenging regardless of sexual orientation.
Depending on what you're looking for, you'll have to manoeuvre through hundreds of pimped-out pictures of strange gay singles while simultaneously weeding them out.
Inevitably, there is the inevitable small talk. Feeling each other out is part of the process of getting to know each other.
Of course, you want to find out quickly whether you have common interests or hobbies. In addition, there is the arrangement of the first date, during which many long-term singles already have a rough time.
In the long run, it can be a bit exhausting to have to go through the same monotonous process over and over again.
In this way, however, you will certainly meet your dream man one day on a gay dating site.
Top Gay Dating Sites in London
London has been the gay capital of the UK for a very long time. Here you will find a vast landscape of dating options for gay singles of all ages and preferences. Most British gay dating sites serve to homosexual singles in London as well. All gay dating sites will feature members who are based in London.
All dating services featured in the ranking table above can be used for meeting new singles in this location. Apart from using dating sites London features an abundance of speed dating location and gay bars.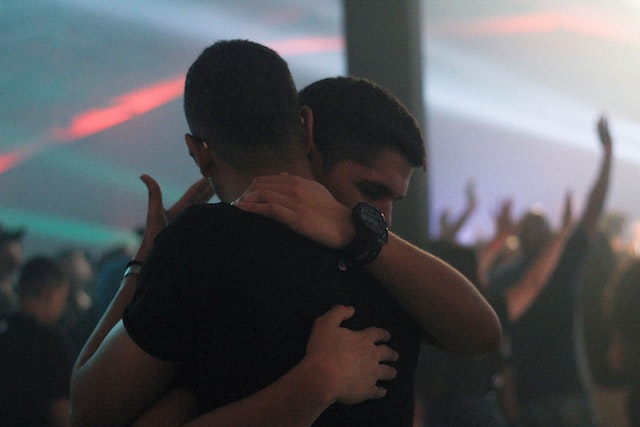 How do you find the best gay dating apps?
Sure, there are public spaces where it is possible to meet a potential dream man, but even the gay clubs of today are sometimes visited en masse by women who don't want to be approached by heterosexual men while partying.
This makes gay dating portals in the UK, as they say, all the more sought-after.
According to recent studies on the dating behaviour of 4,000 homosexual men, over 49 percent of users are between 25 and 39 years old.
Especially the use of gay dating apps is becoming more and more desirable among young singles. The ease of use and the prospect of spontaneous sex experiences lure many LGBT singles into the craze of various apps.
Advantages of a gay UK-Chat
There are loads of chat-based websites dedicating their services to gay singles in the UK. Whether your searching for something serious, casual sex or solely some friendly chat-buddies online.
Many people are ready to share their experiences and daily impressions with other like-minded folk. If you're a Millennial, this is one of the best ways to connect with another gay man in a fun and casual way. Of all the men surveyed, 79 per cent said they found a lasting and fulfilling relationship after using an app.
This could be a platonic friendly relationship, a romantic fling, or a no strings attached "friends with benefits". Meanwhile, 21 percent said that they were not looking for love, but only non-committal gay contacts and would have no difficulty finding them.
Accordingly, one can conclude from this study that the LGBTQ community in the UK can take a huge benefit from the new digital chat-rooms.
How can you meet gay singles with free dating sites?
As you get a little older and become more comfortable socialising in formerly gay communities, it becomes increasingly easy to find a beautiful dream partner.
Besides the online dating options, there are many opportunities to meet friends and partners in a normal way through the gay pride community and the closed community without having to rely on a gay dating site.
Here you will also meet with enthusiasm as a foreign queer single: "Gay dating in the UK" has never been so much fun!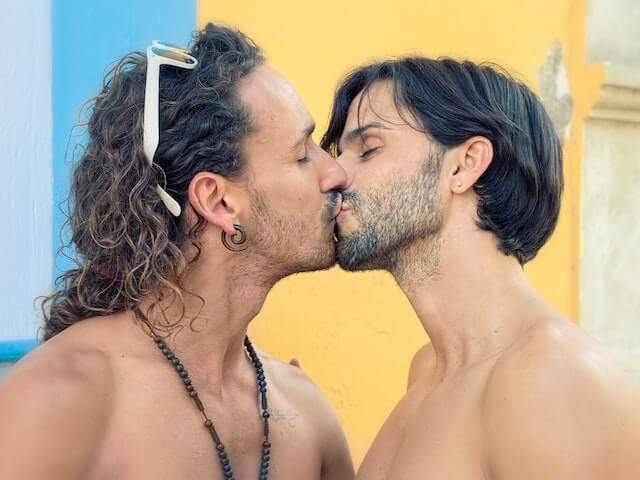 How do gay sex dates in the UK work?
As for every other sexual orientation casual dating and sex dates are also a vivid part of the gay dating scene. On various gay dating sites for non-binding personals, they also have the options of "casual dating", which is for pure sex dates with their non-binding contemporaries.
Many portals for gay contacts and young gays are interested in casual and fancy sex parties and sex meetings.
In almost every major British city, you will be able to meet like-minded pals online in a fast manner.
Whether it's an orgy or a conventional sex date. On the portals already mentioned, every queer single will find what they are looking for!
Give speed dating a shot
Speed dating has grown tremendously in recent years. It is a form of matchmaking that is done in person. It's not for everyone, but everyone should try it at least once because it can be a lot of fun. Depending on how the event is set up, you will meet up to 15 or 20 men within an hour. You may only have two or three minutes with each one, so the attraction will be based on initial chemistry and the few questions you can answer.
When looking for a speed dating event, pay attention to how the event is structured, how the exchange of information takes place and whether they target a specific type of gay partner, such as young professionals, older singles or students. This way you can be sure that you are attending the kind of event that will lead to a more successful match with a potential husband.
Seek out a new hobbies
If you happen to have a hobby that you love, finding a partner who is interested in the same hobby can be beneficial. It immediately establishes a common interest. It also ensures within the marriage that you and your husband always have something to do together.
Your hobby can be anything from drinking wine to travelling to pottery. Find out what is available in your area. Take classes, spend time at places, and get involved. You can even find some gay-specific events to make sure you don't risk falling in love with a straight man.
Find the best serious gay dating site in the UK today
The most common way to find the right LGBT partner is usually through one's own circle of friends or at least through a mutual friend who can act as an intermediary.
It is possible to meet a man in a café or in an art museum, to name just a few of the most basic love scenarios. The possibilities are almost endless in a world that progresses to being more and more inclusive and accepting of the LGBT community each day.
Especially in Great Britain, more and more queer men are encouraged to live out their relationships in a public and open matter.