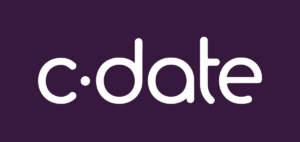 C-Date
Most popular LGBT casual dating platform in the world
More than 36 million members worldwide on C-Date
Anonymous flirting. Nicknames, safe photo exchange

Fuck.com
The leading LGBT hookup website comes with a mobile dating app version
Start browsing 1000s of fantastic gay personals from the United Kingdom
Whether you're looking for a date or the love of your life, find them in a fun and secure environment

ShemaleMarket
Find sexy shemale-girls down for hookups in your area!
Over 1 million members – secure and reliable
Free registration

Pinkcupid
Premium service designed specifically for lesbians
Over 50.000 active Mmmbers in the UK
Free Registration

Bicupid
The most popular and most effective bisexual dating site in the UK
Over 2,411,000 bisexual members!
Find sexy and open-minded bi-women and men to explore their sexuality

MyTransgenderDate
MyTransgenderDate offers quality dating for transgender women and nice guys
Find thousands of transgender women and men who like transgender women in the United Kingdom
For trans women by trans women

Gaycupid
Solid queer dating matchmaking site
Over 20.000 active members in the world
Free registration

Romeo
A quality dating website for gay singles and all members of the LGBT community people
20000 Members from the United Kingdom
Free Registration
Searching for an LGBT relationship on the internet is no different than searching on conventional dating providers.
LGBT singles have the luxury of choosing between conventional dating platforms and specialised LGBT dating services because nowadays even the big names have recognised the potential of the LGBT community. Queer singles should know exactly what they want and what they are getting into.
For example, most mainstream platforms now offer features for same-sex singles, a milestone for the queer scene. However, not surprising if you take a closer look at the history of online dating.
What are the best LGBT Dating Apps in the UK?
It comes as no surprise that there are numerous high-quality dating services for LGBT singles today. We would like to help you decide which app to try and give you a small overview of the best LGBT dating apps.
Some names listed will certainly sound familiar. In any case, there is a virtual contact for every sexual orientation that has your interests and needs to be covered.
Grindr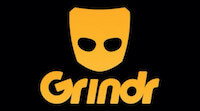 After all, Grindr was the first dating app to have a significant influence on the development of online dating today.
Grindr more or less set the blueprint for many dating apps to follow and changed the lives of a generation of young people in a lasting way.
The app has been unchallenged for years because it evolves with the times and adapts to the needs of its community in order to make the experience positive for all users in the long term.
Most recently, there have been a number of updates that have responded to the wishes of the diverse community. For example, last year the app was made much more user-friendly and accessible for transgender users by adding non-binary gender categories and trans-friendly features.
Her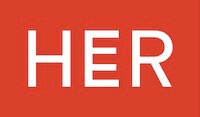 For a long time, lesbian and bisexual had to lose out in comparison to singles, while looking for their significant other online. The founders of Her have made it their mission to develop the first comprehensive dating portal for lesbians and bisexuals.
In doing so, the app is initially completely free for its users to use, which means that members who are looking for a serious relationship. At its core, it is a serious dating portal with features of a social network that caters to queer singles of different ages, interests, and characteristics.
With Her, you not only have the opportunity to meet queer women near you, but also around the world. This modern dating app is great for women who are looking for new social contacts.
Many of the users are just looking for new friends, or for a relationship on a non-committal basis, in addition to a steady partnership. At the same time, the app brings like-minded lesbian and bisexual women together and is perfect for finding a suitable partner.
Challenges in LGBT Dating
When we talk about LGBT, it's more about equality and choices. You can find supporters and non-supporters on the topic certainly as its quite controversial, but what makes a difference as you talk about the queer group.
Gone are the days of being shy and reserved. Today, people have started to move on and find their choices in this community based on their personal choices.
But online dating, no matter what your sexual orientation, can be challenging. You have to wade through hundreds of filtered images of strangers.
Then you have to make awkward small talk to see if you even have common interests to talk about once you meet… and after all that, there's still the coordination of the first date.
It can be exhausting going through the process over and over again hoping to find someone you want to delete your online dating profile for good. So if you're looking to meet a new friend (or find the perfect guy to bring home to meet mum), browse below to find a beginner's guide to online dating as a gay man.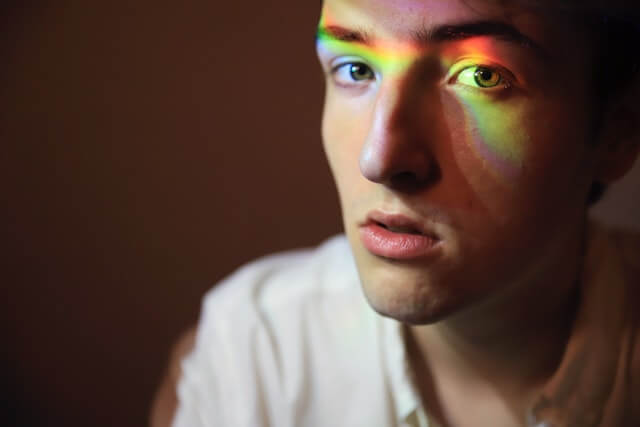 Difficulty with queer dating in the UK
This group has started to accept the fact that there is nothing wrong with them, maybe there is something wrong with the world they live in. To help them, these LGBT dating apps have taken this group to another level through which they can find a partner for themselves, be it lesbian, gay, bisexual or transgender people
Almost all the apps support all the categories and people are free to enter their interests and choices to find a partner, initially for dating and gradually can be for long term relationships.
Keeping all these in mind and considering factors like popularity, pricing, user reviews etc, here we are with our self-made list of top 10 LGBT dating apps.
London is a fantastic destination for international LGBT singles
London is one of the most popular city destinations in Europe for gays. Not only thanks to cheap flights from easyJet and Ryanair. The British capital convinces its guests with a diverse mix of unique museums, pure shopping on Oxford and Regent Street and its charming pubs and gay bars. What should not be missed on any visit: Big Ben, London Eye and Madame Tussauds.
Just a few minutes from Leicester Square, London has a Tourist Office specifically for the LGBTQ community. The centre of bohemia in London is Soho; it's colourful, multicultural and lively. Shop on Carnaby Street, visit the Soho Theatre or stroll along Dean Street. The neighbourhood is constantly changing and Old Compton Street and its offshoots are where the best parties are held.
Vauxhall is starting to rival Soho; the Royal Vauxhall Tavern has been hosting travesty artists for 150 years and the City of Quebec is one of the oldest gay bars in London. The West End is also a popular nightlife district with many theatres.
Events include the BFI London Lesbian and Gay Film Festival and of course the London Gay Pride in June. You can also visit the sights of London such as Westminster Abbey, London Bridge, Buckingham Palace, Big Ben, the London Eye, the Tower of London, St. Paul's Cathedral, the British Museum, the National Gallery or Piccadilly Circus.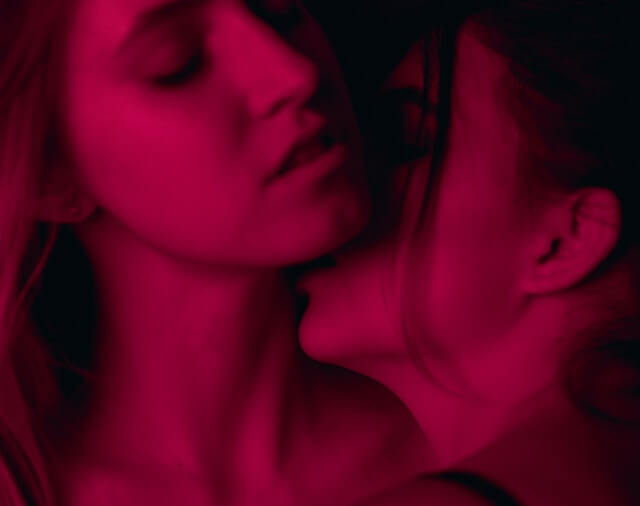 Prospects for success in the LGBT community
The LGBTQ community owns the same right to love and be loved as normal hetero CIS singles. Relationship and free choice of partner is everyone's right.
The operators of LGBT dating apps put a lot of emphasis on creating a caring and enjoyable dating platform for their users, where no one has to feel stigmatised or discriminated against.
LGBT dating apps have led to a more liberal and confident approach to alternative sexualities. Moreover, acceptance of gay, lesbian and trans people among young heterosexual millennials is higher than ever before. Bright prospects for a harmonious and peaceful future for the Pride community.