Ferzu
Ferzu is a new social network and dating site for furries of all kinds
Also available via the Grokio Communities App for IOS and Android
Quality search filter feature to help you meet anthro friends and dates

Furrymate
FurryMate.com is your premier Furry Dating and Relationship website
Take your time to review FurryMate's member profiles, send winks and messages, and most importantly have fun
Free registration

Gaycupid
The leading gay dating site, also comes with a mobile dating app version
Start browsing 1000s of fantastic gay personals from the United Kingdom
Whether you're looking for a date or the love of your life, find them in a fun and secure environment

Romeo
A quality dating website for gay singles and all members of the LGBT community people
20000 Members from the United Kingdom
Free Registration

Bicupid
The most popular and most effective bisexual dating site in the UK
Over 2,411,000 bisexual members!
Find sexy and open-minded bi-women and men to explore their sexuality

Mytranssexualdate
Mytranssexualdate offers quality dating for transgender women and nice guys
Find thousands of transgender women and men who like transgender women in the United Kingdom
For trans women by trans women
Immerse yourself into the vibrant world of furry dating
Greetings, furry friends! We researched the finest matchmaking platforms to discover and date like-minded folks with an additional dash of furriness, whether you like to suit up and live it up or perhaps just love to be held within the comfortable arms of a fursona.
On our suggested furdom-sites, get together to play, flirt, snuggle, and go on thrilling walks. We'll walk you through the wonderful world of furry internet dating because we know how difficult it is to meet other anthropomorphic singles outside of conventions and social gatherings.
More individuals are becoming aware of their fondness for furry figures and frustums. But having a costume of your own favourite character isn't required, and you really don't have to keep to one of a kind; You might want to have several characters and spirit animals while enjoying the Furry world's adventures!
How to meet furrys online in the UK?
Many of us furries have to live our lives in secret since the people surrounding us don't grasp our passion, let alone the fun and spirit of the scene.
Many cities and localities do not offer open locations for cosplaying, and even fewer are liberal enough to allow furries to go around. As a result, the internet has become our largest playground.
We compiled a list of the finest online dating services for furries and their fans then evaluated them.

Ferzu is a modern dating platform for furry singles and other types of animal lovers. No matter if your fursona talks, swims or hikes, whether you're solely searching some new companions, flirty dates – Ferzu has you covered.
| Pros | Cons |
| --- | --- |
| Rare and exclusive community catering to the needs of furry singles | Limited options with free version |
| Incredibly active member-base | Free Membership enables spammy advertisements |
| Free and state of the art mobile dating app versions | A certain degree of fake and non-verified accounts |
| A wide array of useful features & tools | Many accounts with little or no serious intentions |
| Customization of user profile | |
Furry Mate – The oldest and established online community for fursonas and fleshies

Furrymate does not come cheap. You will not find a free trial or any form of free membership. Either you sign up for a billing of 20£ or you could try your luck on a different furry-minded matchmaking service. Overall the site seems a little outdated, albeit it is over 10 years old.
However, its price does not justify the antiquated state of its matchmaking service. Other related discord servers or Facebook groups might do the job just as well or even better.
| Pros | Cons |
| --- | --- |
| Decent Chat-Messenger available | Furrymate does not provide a mobile dating app version |
| Old and reputable provider | No serious verification process |
| Users are granted the option of reporting fraudulent users | Anonymous payments are not possible |
| Privacy options for user profiles | |
When it comes to dating a furry, there are a few things to keep in mind.
There is no one-size-fits-all sort of furry; they come in different shapes and sizes and come from a variety of backgrounds. The animal kingdom is as diversified as that of the community. In Furdom, all genders are represented. We aim for equality and oppose all forms of unacceptable behavior, therefore here are some guidelines for dating a Furry:
Respect for the person behind the fursuit, their character, their ideas, their beliefs, their personality, and points of view is the cornerstone of dating a Furry. Even though the community appears to be open to cuddling, personal space is crucial, and consensus is required.
Taking pleasure in the animal realm does not imply acting like one. Outside of their costumes, fursonas are quiet and introverted, so you should flirt and act properly to your date's signals.
Don't pass judgment on someone until you've walked in their fur. Most furries are very aware of what it means to be judged and are sensitive to mockery and nasty remarks directed at their hobby.
Keep in mind all fursonas have distinct personality features and can easily be threatened or provoked; bear this in mind while planning the first date for them depending on their fursona's preferences.
Find Furries Near You on the Best Furry Dating Sites!
The United States coined the term furry, and it is also home to some of the world's largest furry communities. As a matter of fact, singles among this community distinctly drawn to metropolitan areas, which is why the scene is most dense and active in locations such as New York and Seattle.
The Furry community in the United Kingdom is the second-largest in the world, behind that of the United States. Each month, a number of conventions are held in various states. While searching them all down and traveling around can be exhausting and costly, making contact with local furries in your area takes less time and money.
Many people's fantasies come true thanks to online dating, especially furries in remote locations. The tracking functions of the dating sites assist you in finding fursonas in your neighborhood. While others may find it strange, we find it to be the most natural and comfortable way of dating.
Check out our suggested sites for alternative ways to meet fursonas in your area and make wonderful new connections and more…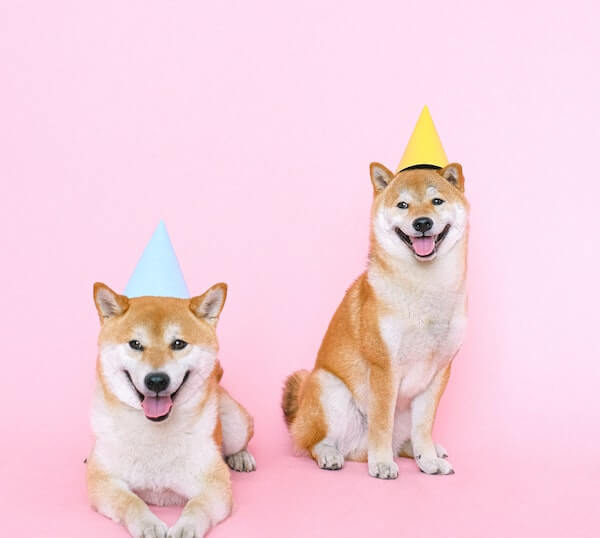 As a Fleshie, how to get a Fursona's interest and pet them
You'll need an amazing flirting game to get an actual furry girl's attention. Majestic furry females are well known for their reserved demeanour while being extremely comradely in daily escapades. Be aware that in the furrydom, the various types of men and women prefer to roll up in their roles.
A tomboyish fox woman must be approached differently than a fluffy, delicate domestic cat princess. The same is true for the opposing sex, as well as everything outside of gender norms.
While a wolf with an academic background will undoubtedly want intellectual stimulation and will delve deeply into intriguing themes, a hunting rabbit would choose some exciting walking over a pleasant evening at the library.
The character features and attributes of a fursona indicate their personality. You should consider some fascinating aspects of your own personality and convey them appropriately in your fursona.
Finally, we all want to be liked and adored for who we truly are, not for a mask, so show the world your inner beauty and you'll discover the ideal partner and possibly the love of your life on your furry-nation journey.
Identify Your Fursona: A Laymen's Guide to Furry Dating
Every fursona is as distinctive as the individual behind the nose, and we do our best to assist you to learn the fundamentals of furdom and taking your initial steps within the community. We supply you with the following crucial facts regarding the Furry universe:
What exactly is a fursona?
A Furry's humanoid character is called a fursona, and it's a combination of furry and persona. It generally connects the person's and the chosen animal's character features and adds some additional qualities for more thrilling encounters.
What animals are the most popular?
The majority like furry creatures with tails, such as foxes, cats, and dogs. Every animal may be a fursona, and then they can have diverse animal qualities and combined physical features, thus the possibilities are unlimited.
Is a fursuit required to be a Furry?
People that wear fursuits exist, although they are only a small fraction of the Furry-Universe. Many furries enjoy anime and cartoons and build fursonas that reflect their interests in online roleplaying and storytelling.
To be a part of the community, you don't need a suit; all you need is a love and enthusiasm for furry fun and thrilling adventures.
What is the Furry Fandom Spirit?
The Furry fandom began in the 1980s at a science fiction conference and rapidly grew into a vibrant community. There were fanzines and cartoons, as well as artwork and costumes published at the time. Fans of anthropomorphic animal figures and zoomorphism formed social organizations and gathered at conventions and events.
The community is known for being open, honest, and kind. Friendships and partnerships that last a lifetime are common among members. Roleplaying also includes romance and kinky pleasure amongst furries, which is a frequent and natural but well-kept secret.
How to get started with Yiff Dating and score a Furry a Hookup?
It's all fun and games until nature intervenes and furries begin to seek for more than simply snuggling and wandering around in all their cuteness.
While not everyone is seeking for a furry companion, the majority of the fuzzy pals want someone who shares their passion and way of life. Almost nothing compares to the fantastic experience of gratified desires, even if it's only for a romantic evening or some casual sex role play dreams including furry sex!
Find your perfect mate and join the wild online dating zoo, Fursonas. While you are not required to own a fursuit, you must have the correct mindset and enthusiasm in order to locate your furry love.
Keep your dating game on point with our tested dating platforms for furries all over the UK. Whether you like overweight partners or slim ones, with a long tail or a charming short one, keep your dating game on point with the array of exclusive furry matchmaking services available in the UK.