Ferzu
Ferzu is a new social network and dating site for furries of all kinds
Also available via the Grokio Communities App for IOS and Android
Quality search filter feature to help you meet anthro friends and dates

Londonfurs
Furry Events all over the UK
Meet like-minded furlovers in real life instead of online
British and international Furries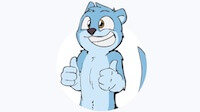 Howlr
Furry-friendly dating app provided by the furry community itself
User-friendly mobile dating app
Completely free and no hidden costs

Furrymate
FurryMate.com is your premier Furry Dating and Relationship website
Take your time to review FurryMate's member profiles, send winks and messages, and most importantly have fun
Free registration

Gaycupid
The leading gay dating site, also comes with a mobile dating app version
Start browsing 1000s of fantastic gay personals from the United Kingdom
Whether you're looking for a date or the love of your life, find them in a fun and secure environment

Romeo
A quality dating website for gay singles and all members of the LGBT community people
20000 Members from the United Kingdom
Free Registration

Bicupid
The most popular and most effective bisexual dating site in the UK
Over 2,411,000 bisexual members!
Find sexy and open-minded bi-women and men to explore their sexuality

Mytranssexualdate
Mytranssexualdate offers quality dating for transgender women and nice guys
Find thousands of transgender women and men who like transgender women in the United Kingdom
For trans women by trans women
Greetings furry friends! We have researched the best matchmaking sites to help you find and date like-minded people with an extra dash of furriness, whether you like to dress up and live it up, or perhaps just like to be cuddled in the comforting arms of a fursona.
At our suggested furdom sites you can meet up to play, flirt, cuddle and go for exciting walks. We'll guide you through the wonderful world of furry internet dating, because we know how difficult it is to meet other anthropomorphic singles outside of conventions and social gatherings.
More and more people are becoming aware of their love of furry characters and frustums. But it's not necessary to have a costume of your favourite character, and you don't have to stick to just one; you can have several characters and pets as you enjoy the adventures of the furry world!
How to meet furrys online in the UK?
Many cities and towns do not provide open spaces for cosplay, and even fewer are liberal enough to allow furries to roam free. As a result, the internet has become their biggest breeding ground and meeting place.
For this reason, aroused furries prefer to find each other on the internet. Typically, there are two main ways that you can meet like-minded people in the UK:
Joining online furry communities. Many online furry communities exist, including forums, chatrooms, and social media groups. You can join these communities to interact with other furries and possibly make new friends.
There are several dating apps and websites specifically for furries. You can use these apps to meet other furries who share your interests and possibly make romantic connections.
We have ranked the best online dating services for furry-singles and non-furs.
1. Ferzu

Ferzu is a modern dating platform for furry singles and other types of animal lovers. No matter if your fursona talks, swims or hikes, whether you're solely searching some new companions, flirty dates – Ferzu has you covered.
| Pros | Cons |
| --- | --- |
| Rare and exclusive community catering to the needs of furry singles | Limited options with free version |
| Incredibly active member-base | Free Membership enables spammy advertisements |
| Free and state of the art mobile dating app versions | A certain degree of fake and non-verified accounts |
| A wide array of useful features & tools | Many accounts with little or no serious intentions |
| Customization of user profile | |
2. Howlr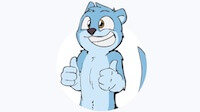 Howlr was originally intended to be primarily a casual dating app, yet many users currently utilize it to make local furfriends, introduce themselves to their local community, or simply chat with kind individuals in different countries. It is entirely up to you!
The developers have been known for their strict stance against any paid features and advertisements of any kind.
Howler feeds of generous donations and Patreon subscriptions. This way, no advertisements are opposed upon members and those who wish to support the platform financially can do so.
Who is the creator of Howlr?
It's been a selfless and charitable effort throughout the years by a small group of furry and furry-friendly developers in Europe. At any one time, one developer will normally be in charge of the application and another will be in charge of the backend (though several-months hiatuses frequently happen). Chat communications and overall content is securely encrypted, nevertheless there is no end-to-end encryption available.
3. Furry Mate

Furrymate does not come cheap. You will not find a free trial or any form of free membership. Either you sign up for a billing of 20£ or you could try your luck on a different furry-minded matchmaking service. Overall the site seems a little outdated, albeit it is over 10 years old.
However, its price does not justify the antiquated state of its matchmaking service. Other related discord servers or Facebook groups might do the job just as well or even better.
| Pros | Cons |
| --- | --- |
| Decent Chat-Messenger available | Furrymate does not provide a mobile dating app version |
| Old and reputable provider | No serious verification process |
| Users are granted the option of reporting fraudulent users | Anonymous payments are not possible |
| Privacy options for user profiles | |
4. Londonfurs

LondonFurs is a popular and growing community of creatives, supporters and lovers of anthropomorphized animals.
They regularly host social gatherings and meet-ups throughout the UK and in London. Hereby connecting British and international Furries. Nowadays, they are widely accepted as being the most popular frequent furry meet and matchmaking event in the UK.
When it comes to dating a furry, there are a few things to keep in mind.
There is no such thing as a one-size-fits-all furry; they come in all shapes and sizes and from all backgrounds. The animal kingdom is as diverse as the community. All genders are represented in Furdom. We strive for equality and oppose all forms of unacceptable behaviour, so here are some guidelines for dating a furry:
Respect for the person behind the fursuit, their character, their ideas, their beliefs, their personality, and their viewpoints is the cornerstone of dating a furry. While the community may seem open to cuddling, personal space is crucial and consensus is required.
Enjoying the animal kingdom does not mean acting like one. Outside of their costumes, furries are quiet and introverted, so be sure to flirt and respond appropriately to your date's cues.
Don't judge someone until you've walked in their fur. Most furries are very aware of what it means to be judged and are sensitive to ridicule and nasty remarks directed at their hobby.
Remember that all fursonas have different personality traits and can be easily threatened or provoked; keep this in mind when planning your first date, depending on your fursona's preferences.
Find more alternative themed dating content on Datinghive
Use furry dating sites to find fursingles in the UK
The United States may have coined the term furry, but it is also home to some of the largest furry communities in the world. In fact, singles in this community tend to gravitate towards metropolitan areas, so the scene is most dense and active in places like New York and Seattle.
The furry community in the UK is the second largest in the world, after the United States. Every month there are a number of conventions held in different states. While attending them all can be exhausting and expensive, connecting with local furries in your area takes less time and money.
Many people's fantasies come true thanks to online dating, especially for furries in remote locations. The tracking features of dating sites can help you find furries in your area. While others may find this strange, we find it to be the most natural and comfortable way of dating.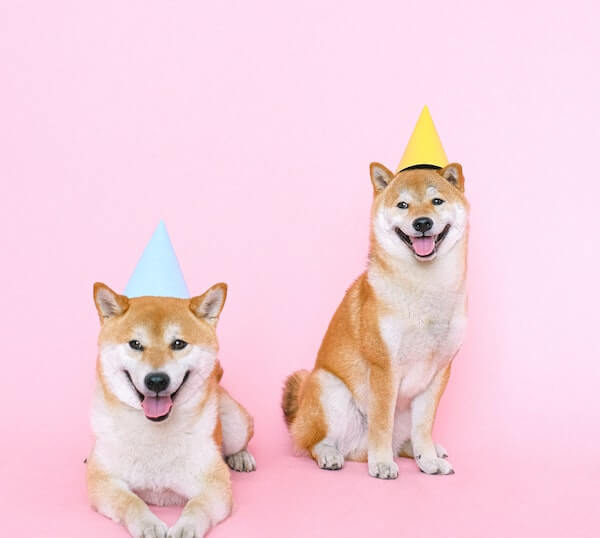 How to interest and charm a fursona as a fleshie
You'll need a great flirting game to get the attention of a real furry girl. The more majestic furry females are known for their reserved demeanour, while being extremely companionable in their daily escapades. Be aware that in furrydom, the different types of men and women prefer to play their roles.
A tomboyish Fox Female will need to be approached differently to a fluffy, delicate House Cat Princess. The same goes for the opposite sex, and anything outside the gender norms.
While a Wolf with an academic background will undoubtedly seek intellectual stimulation and delve deeply into fascinating subjects, a Hunting Rabbit would prefer an exciting walk to a leisurely evening in the library.
The traits and characteristics of a Fursona indicate their personality. You should think about some fascinating aspects of your own personality and reflect them in your fursona.
After all, we all want to be loved and adored for who we really are, not for a mask, so show the world your inner beauty and you'll find the ideal mate, and possibly the love of your life, on your furry journey.
How to get started with Yiff Dating and score a furry a Hookup?
It's all fun and games until nature intervenes and furries start looking for more than just cuddling and running around in all their cuteness.
While not everyone is looking for a furry companion, the majority of furfriends want someone who shares their passion and way of life. Nothing compares to the fantastic experience of having your desires fulfilled, even if it's just for a romantic evening or some casual sex role-playing dreams that include furry sex!
Find your perfect partner and join the wild online dating zoo, Fursonas. While you don't need to own a fursuit, you do need to have the right attitude and enthusiasm to find your furry love.
Keep your dating game up to date with our tried and tested dating platforms for furries across the UK. Whether you like overweight partners or slim ones, with a long tail or a charming short one, keep your dating game on point with the range of exclusive dating services catering to them available in the UK.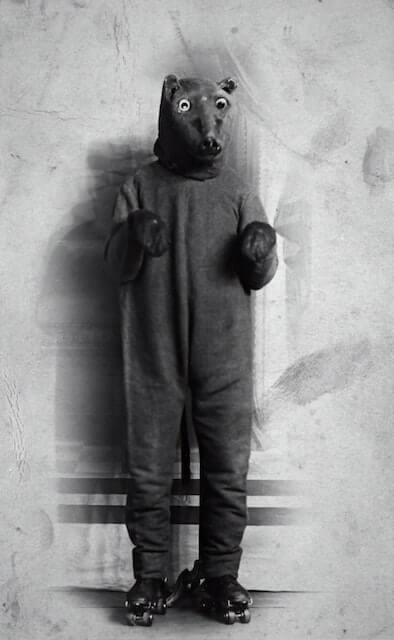 Do furries date animals?
No, furries do not prefer to have sex with animals. Instead, they prefer to mate with people in animal costumes.
However, sex is one of the most common themes in the furry community, at least according to outsiders. Especially animal costumes with wild, kinky orgy sex. Why this has become synonymous with furry fandom is something people will never really understand.
Maybe it's about sexual stimulation for everyone in the furry community. Or is there more to it?
Not all furries are weirdos, and not all fetishists are furry.
Not everyone who participates in furry culture does so in an erotic way, despite the misconception that being a furry is all about sex.
Are all furries queer?
No, not all furries are queer. Being a furry and being queer are not synonymous, although there is overlap between the furry fandom and the LGBTQ+ community. The fandom is a diverse community that includes people of all genders, sexual orientations, and backgrounds.
Some furry-singles may identify as LGBTQ+, while others may identify as straight or cisgender. It is the love of anthropomorphic animal characters, not sexual orientation or gender identity, that unites the community. It's important not to assume someone's sexual orientation or gender identity based on interests or hobbies.
Do furries only date other furries?
Generally speaking, no. While a lot of furries will date other furries for the psychological comfort of knowing that their lover will be almost happy to appreciate them, not a lot of people are willing to date someone if they're one.
Whenever you come to a conclusion, you have to evaluate a lot of variables; being a furry is just one of many factors that can attract someone to another. If you still want to have a chance with your love interest, don't let your sexual preferences get in the way of your other qualities. However, it might be wiser to keep it all as a crush after some exploration.
Furries aren't the only ones who date other furries. Like appreciating anime or art, being one is a passion. It is, in fact, okay if some people do not like what you like to do. In general, many have dated non-furries before exploring the fandom.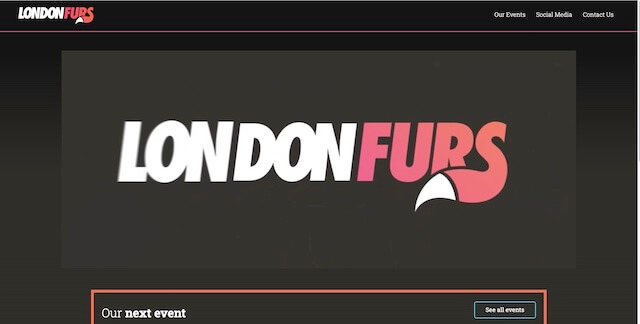 FAQ
What is furry dating?
Furry dating is a dating subculture that involves people who are interested in anthropomorphic animals, or "furries." This can include anything from an interest in furry artwork or costumes, to a desire to explore romantic or sexual relationships with other furries.
Is furry dating a niche community?
Yes, furry dating is considered a niche community within the broader world of online dating. However, it has gained a significant following in recent years, with numerous online communities and dating websites catering to furry dating interests.
What are some common interests among furries?
Common interests among furries include a love of anthropomorphic animals and animal characters in popular culture, a passion for creative expression through artwork and costuming, and a desire for social connection and community.
Can non-furries date furries?
Yes, non-furries can date furries. However, it may require a willingness to understand and appreciate the furry culture and interests. Communication and mutual respect are key to making any relationship work, regardless of whether one or both partners are furries.
How can I meet other furries for dating?
There are several ways to meet other furries for dating, including online dating sites and furry social networking sites, attending furry conventions and events, and joining local furry groups and meetups. It's important to use caution when meeting people online and to always prioritize your safety when attending events or meetups.