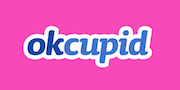 OKcupid
This popular dating platform allows you to search through profiles based on criteria such as gender identity, location and mor.
Over 500.000 users in the UK
Free registration
Not4dating
Not4dating.com helps you meet platonic friends online that you can connect with in real life.
For people looking for strictly platonic relationships
Free registration

Asexuals
Asexuals.net wants to provide a safe space for aces, grey- and demisexual individuals to find friendship and more online
Created to match singles and engage in a vivid community
Free registration

Asexual Cupid UK
AsexualCupid.com is the first & largest professional asexual dating site for people who low or absent interest in sexual activity
Largest member base of all platonic dating services
Free registration

Asexual Dating Site
Platform geared towards demi-sexual, grey-sexual, biromantic & aromantic singles
This website focuses on emotional and intellectual compatibility and finding matches on the same wavelength
Free registration

Asexual Chat
Dedicated to people who lack of sexual attraction to anyone, or low or absent interest in sexual activity
Customers are provided 24/7 services with various methods of customer support, such as free phone contact and email support
Forum is a great way to tell people more about yourself and a chance for you to get to know others who are asexuality or platonic
How does online dating work for bisexual singles? There are many dating sites and mobile apps designed to meet the needs of people in different situations and of different sexualities, so finding one that suits your particular needs and desires should be easy.
In this article, we will go through the most popular sites & dating apps that cater to demisexual singles looking to meet like-minded people online.
Each of the dating services featured offers its own unique benefits, but they all have one thing in common: they're the perfect place to find love if you're looking for partners who look at you with love and affection, not just sexual attraction!
What is demisexual dating?
Demisexuality is a term that has been used to describe people who do not experience sexual attraction in a conventional way. Demisexual lovers require a deep and established emotional bond with someone in order to feel attracted in a romantic or sexual way.
This includes those who identify as asexual and/or grey asexual. It can be difficult to find love if you are demisexual, but there are online dating sites such as Matchmaking UK that cater specifically for this type of person, so you don't have to face the difficulties alone.
How to choose the right dating site for demisexual singles?
There are a number of dating sites and apps specifically for people who identify as demisexual. These platforms provide a welcome space for those looking to meet other demisexual people.
Demisexuals do not feel sexual attraction until they form an emotional connection with someone, as opposed to the traditional understanding of being attracted to someone regardless of personality or compatibility.
These dating sites provide a safe space for users to connect with others on an intellectual level and find partners who share their interests.
What is the difference between asexual and demisexual people?
Asexual people are asexual and demisexual people are demisexual. Asexual people don't feel sexual attraction, demisexual people only feel sexual attraction when they are in a romantic relationship with someone. People who identify as asexual often have no desire to date at all, while most demisexual singles are still interested in dating but not in sex.
Asexuality is considered to be less common than other types of sexuality, while it's estimated that one fifth of the population is considered to be on the asexual spectrum, which includes both asexual and demisexual individuals.
What are the best demisexual dating sites?
If you're a demisexual who's looking for love in the United Kingdom, there are a few dating sites that can help you out in that regard. However, before signing up, think about what you're looking for in a partner and how much time you want to spend online.
Demisexual dating can be a tricky process. Luckily, there are plenty of online dating services that cater to demisexual singles like you. To help get you started, here are three of the best sites and apps for finding love among fellow singles who understand your needs. Here are the top three dating sites to try out:
1) Siren
A popular site where people can find their perfect matches based on the preferences they specify in their profiles.
2) Veezy
A matchmaking platform dedicated to connecting people of all sexual orientations, genders, preferences and kinks with like-minded people.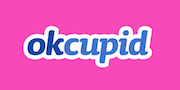 3) Okcupid
The UK version of this popular American site allows you to search through profiles based on criteria such as gender identity, location and more.
How can online dating sites & apps help lonely singles
Online dating sites and apps can help singles find the perfect match no matter where they are in the world. Not only is finding a date online easier, but it also allows you to connect with someone in your own time zone. With so many people looking for love in one place, there's never been a better time to take the plunge and join an online dating site or app.
For example, if you're demisexual or asexual and want to meet new people who understand, try LoveAware or findlonelyplanet, which are specifically designed for these groups of people.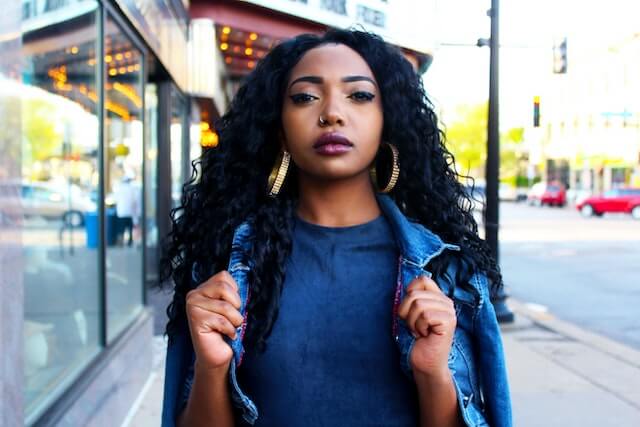 How do I cope with anxiety as a grey-sexual single?
Anxiety can be a problem for anyone, but it can be particularly difficult to deal with if you don't feel sexually attracted. For people who identify as demisexual, anxiety is often a major issue that needs to be addressed before you can successfully date. Here are some tips to help you manage your anxiety so you can stop worrying and start living your best life.
Take control of the situation: If you have generalised anxiety disorder, panic attacks or social phobia, the first thing you need to do is work on taking control of the situation.
Meditate: It may seem like the easiest solution is to just stop thinking about what's causing your anxiety, but to find relief, try meditation. Meditation has been shown in studies to be an effective way of reducing stress and calming down quickly when you're anxious about something.
What does being demisexual mean for partnered relationships?
Demisexuality is a sexuality in which the person is only attracted to someone if there is a mutual emotional connection. It's often difficult to keep a partner who is demisexual, as partners often seek physical intimacy without the emotional and mental involvement.
For these reasons, it's important to find a site that caters specifically to the needs of demisexual singles and people who are actively looking to get involved in this particular LGBTQ+ scene.