Lesbian, bi, gay or queer? However you identify, chances are you are looking for someone who meets your interests – just like everyone else. And finding that person is exactly what it does for you. In gayParship's case, its matchmaking system boasts cutting edge tech to match you with your prospective significant other.
At gayParship you will find serious homosexual singles who do not identify as straight. Women who are into women, men who prefer men. For this reason, this particular reputable platform has developed a variant of the dating app just for queer singles in the UK. After conquering Germany and the Netherlands, gayparship has now been starting to make an increased effort in the British Isles.
How does gayParship work?
As with any other dating site, firstly you create an account. After that, you will be asked to fill out a personality test. This is a list of questions that the dating website uses to create a report about your personality. You can see this for yourself, but it is also used for advanced matchmaking agencies. In this system, you are matched with other singles.
According to gayParship, this is the way to significantly increase your chances of success. The system matches you with other singles based on its scientific algorithm. Unlike many other dating sites, you may not search for handsome men yourself. A search filter or a browsing option is not available, hence you are completely dependent on individual proposals presented to you on a daily basis.
If you haven't tried this yet, it can be an eye-opener: You come into contact with people you might not find attractive yourself. Here's how gayParship works in a nutshell, but we'll explain it in detail now.
While other dating apps allow you to search among all available singles on the platform, this is not the case with gayParship. Swiping is not possible, nor is a long review of profiles.
The way gayParship works is characterized by a simple but serious approach: gayParship suggests partners based on the answers you give during the test. So you only see profiles that have been selected by the system. This is how the gayParship principle works in 5 steps:
Personality test
Test result
Recognition of patterns
Matching
Proposals
How does the personality test work?
After completing the personality test, you can view the test results subsequently. What is the personality of your partner? In the test results, gayParship gives an overview of characteristics that say something about your personality, urges and preferences, your everyday life and communication style.
This area includes characteristics that define the core of your personality: what distinguishes you as a person and how you generally feel and behave.
This section describes how you generally interact with your immediate environment. The traits describe your basic psychological disposition, which invertly affects your actions. The daily life section tells you interesting things about your own personality, because it naturally influences a potential relationship.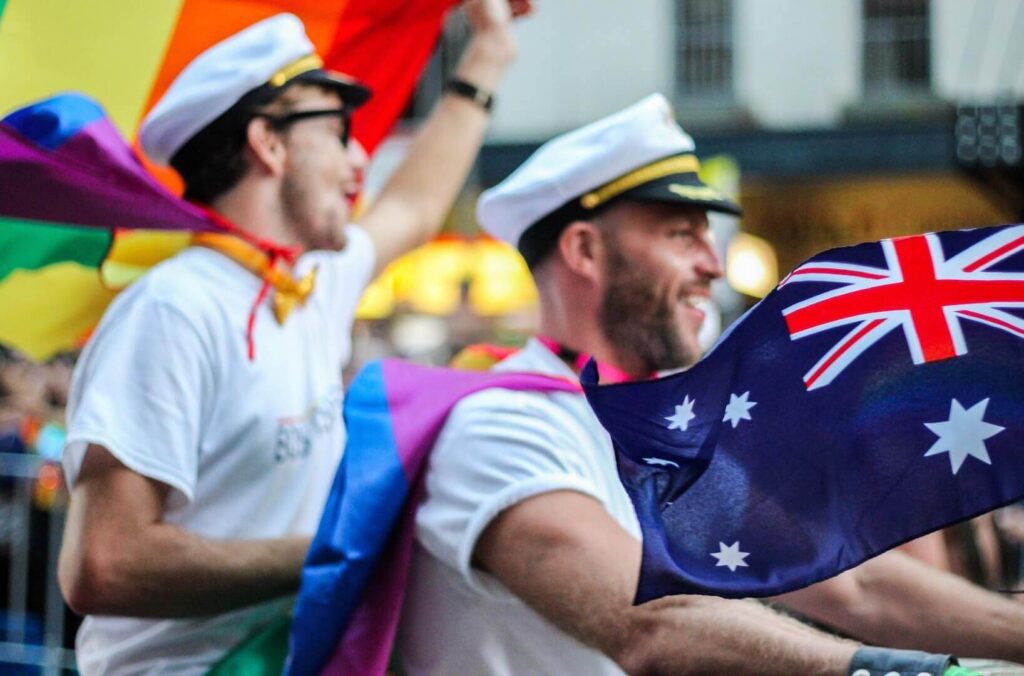 Communication
This area is about the way you communicate. Your verbal and non-verbal characteristics have a big influence on your daily interaction with your partner.
In addition to the extensive questionnaire, you will also be asked to share some basic information about yourself. Thus, gayParship asks about your height, your level of education, your profession, your postcode and more. All this data is used to make even better suggestions.
Because, as we all know, it's not just about your personality. Distance from another person often plays a crucial role in the success of a relationship.
Of all the parts, your profile picture is the most important. As gayParship notes, you will receive many more messages with a profile picture than without one. In today's digital world, having photographs of yourself is a necessity because there is no excuse for not having a photograph.
The profile picture on your profile serves as a preview and should be a real portrait photo – a selfie is sufficient.
As far as the other pictures are concerned, gayParship gives you a free hand. Of course, you can decide for yourself what kind of pictures represent you best, whether it is a holiday snapshot, a mysterious selfie or a picture of you practising a sport.
However, it is advisable to choose a recent photo, even if you think you haven't changed. However, there are a number of rules that photos must comply with. This is not allowed:
Photos with other people in the picture.
Photos in which you are not visible.
Photos of children.
Photos with sexual content.
Photos that are protected by copyright.
Photos that may be offensive to others.
Photos with a commercial intent.
Photos with personal contact information.
Is it possible to contact other users?
Looking is fun, fantasizing is even more fun, but in the end we all want the same thing on a dating app like gayParship: to get in touch with other members. On gayParship you can do that in many different ways. You can use the most passive form, the smile, but you can also send an icebreaker to open the conversation.
Do you want to be a little more active? Then you can send a new message, the content of which is up to you. And if it clicks, you can even start a video date with the other person.
With a free membership it is not possible to send or read messages. For that you need one of the premium memberships.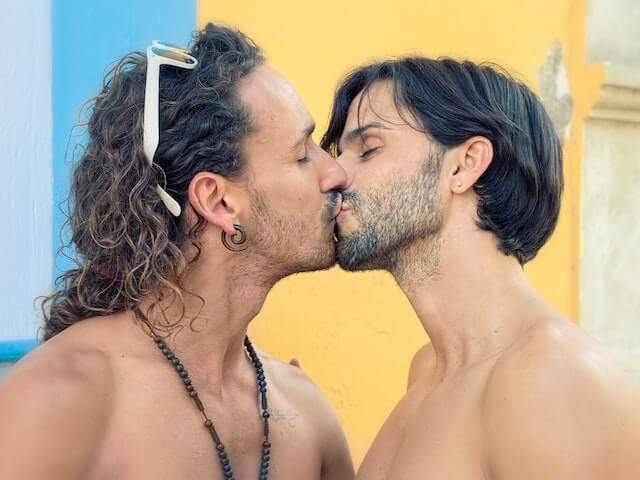 Who is Gayparship intended for?
Just to clarify who gayParship is actually geared towards: It is not meant for one-night stands, short affairs or friends with benefits. Its members are homosexual singles hellbent on looking for true love – a lasting relationship. They know what they want and what they don't want.
Mature singles who are done with child plays and are actively looking for something real. Anyone who identifies as non-heterosexual and is older than 18 is welcome on the dating platform.
t is noticeable that a large part of the singles on gayParship have a high level of education. The age also corresponds to that of a "serious target group" with a high proportion of singles in the 30+ age category.
According to gayParship's own data, 88 % of members are 30 years or older. This is often considered to be the age at which a greater proportion seek a long-term relationship.
Free and Premium Version
Of course, it is free to create an account with GayParship. In this area, almost every dating website is free. But it's all about what you can do with a free membership at GayParship. You can take the personality test, fill out the questions and view the results.
You can also view other members' profiles, add photos, send icebreakers and smiles. That's about it, because not all features are available with the free membership.
As a free member you cannot exchange unlimited messages, you need a premium membership for that. With a paid membership you have access to all sorts of features, including local search, unlimited messaging, profile checking and viewing visitors to your profile. These are the features of free membership.
Free membership
Take a personality test.
View test results (partial).
Fill out the profile.
Add photos to profile.
View partner suggestions.
Browse partner suggestions.
View other people's profiles.
Send icebreakers and smiles.
Premium version
To take advantage of more features, gayParship offers three premium membership options. With the premium membership you get access to everything it has to offer. From unlimited messaging, to viewing the entire personality report, to viewing all photos and even a contact guarantee.

How much does gayparship cost?
The premium membership at gayParship is available in three forms: Lite, Classic and Comfort with a duration of 6, 12 and 24 months respectively. The longer the membership lasts, the cheaper it is. The average price per month decreases if you take out a membership with a longer term.
These are the current prices of the Premium memberships:
| Duration | Per Month | Total Costs |
| --- | --- | --- |
| 6 Months | £44.5 | £269.50 |
| 12 Months | £28.5 | £34548 |
| 24 Months | £21.5 | £515.28 |
Please note that the monthly amount is higher if you pay monthly. And what is also useful to know: The normal monthly fee is usually higher than the fee for the first membership.
Conclusion
Since its launch in the UK in 2001, Parship has taken the European market by storm.
After the great demand from the queer community, Parship decided to subsequently develop a homosexual variant of the dating app: gayParship. Every day, hundreds of employees work on the platform, which today is primarily known as a "dating app for serious singles".
The gayParship concept was developed on the basis of more than 30 years of academic research by university professors. An international team of 20 psychologists was responsible for the development of its cutting-edge matchmaking algorithm.
Check out our other reviews