Asexuals
Asexuals.net wants to provide a safe space for aces, grey- and demisexual individuals to find friendship and more online
Created to match singles and engage in a vivid community
Free registration

Asexual Cupid UK
AsexualCupid.com is the first & largest professional asexual dating site for people who low or absent interest in sexual activity
Largest member base of all platonic dating services
Free registration
Not4dating
Not4dating.com helps you meet platonic friends online that you can connect with in real life.
For people looking for strictly platonic relationships
Free registration

Asexual Dating Site
Platform geared towards demi-sexual, grey-sexual, biromantic & aromantic singles
This website focuses on emotional and intellectual compatibility and finding matches on the same wavelength
Free registration

Asexual Chat
Dedicated to people who lack of sexual attraction to anyone, or low or absent interest in sexual activity
Customers are provided 24/7 services with various methods of customer support, such as free phone contact and email support
Forum is a great way to tell people more about yourself and a chance for you to get to know others who are asexuality or platonic
How do I experience affection, emotional intimacy and a feeling of comfort while identifying as asexual? Moreover, where can I find a romantic partnership without physical and sexual intimacy? Those who have always considered themselves asexual know how daunting it can be to find a romantic partner in everyday life.
Asexual online dating services promise a safe space for aces in search of a platonic relationship. However, so far only a few dating apps have presented themselves as being suitable venues for meeting like-minded singles.
Not many dating services offer the opportunity to indicate one's asexual orientation in its user profile in order to avoid misunderstandings of any kind.
In general, conventional and mainstream dating sites offer a frustrating experience for asexual singles, providing a non-inclusive environment and a feeling of being shunned.
Asexual users in the UK are often tired of having their expectations dashed by sexually oriented users and hostile individuals to which they must both defend and profess their sexuality to.
Asexual individuals continue to be poorly understood by the majority of the heteronormative population. Those who see themselves as asexual even tend to change their self-perception, in the context of their lives and in relation to their love lives and other aspects of their everyday lives, in order to fit in with the norm.
Some select niche websites offer a wide range of asexual and sexual orientations. These alternative providers are mainly dedicated to finding partners for "pure aces" (people who define themselves as asexual) and aromantic singles (a-romantic people who are not looking for a romantic relationship).
This is where people with alternative sexual orientations manage to find the perfect match and perhaps their happily-ever-after.
What are the best asexual dating sites for singles in the UK?
Although asexual dating may remain far from mainstream, a few decent online matchmaking websites have emerged in recent years. In the following section, we will focus on some of the most legitimate websites and why they might be worth a try.
1. Asexuals.net

Asexuals.net was created to be informative for the curious ones, and a platform of friendship and love for those asexuals looking for more. With the search functions and filters, you can filter suggestions and find other aces who have similar preferences to you.
You can instantly create an account on the website for free by completing the brief registration process. Millions of British users belonging to different regions in the UK and on a global scale, communicating with people from all over the world.
With the premium version, you get full access for a specific time frame, without an automatic renewal. You get to receive more details about the communities members, send direct chat-messages, enabled search filter that lets you find other aces more efficiently, and more.
2. Asexual Cupid

At asexualcupid.com, you can modify your profiles, view other profiles and photos by search tools, post blogs and topics, comment on other profiles or photos, send virtual winks to signal your interest in them.
In order to enjoy all the features and communicate via e-mail, you are required to upgrade to the premium version. Asexualcupid.com is adamant about data security and its customers' privacy. So no need to worry about any data leakage with this provider.
3. Not4Dating
Not4dating is one of the largest free online dating platforms that promises to help you find the asexual of your choice. It only takes a few details to create a profile on a platform with millions of active forum users in the United Kingdom looking for asexual dating.
Numerous features help you find the partner who comes closest to your ideal image. One of the attractive features of the site is the wide user base and numerous filters and specific search functions.
4. Asexual Dating Site

Asexual Dating Site is designed to meet the needs of asexuals seeking physical and romantic intimacy. The platform utilizes SSL encryption technology to safeguard users' personal information and ensure that scammers do not get in the way of dating.
The website's user interface is straightforward and user-friendly and is aimed at people who are not technically savvy.
5. Asexual Chat

Asexual Chat facilitates fun and meaningful interactions between non-sexual singles, where all features are free to use. Using your location and interests, the service will make recommendations, which you can then choose to approve or disapprove of.
Furthermore, its professional customer service team will assist you in resolving any issues you may have with the platform.
6. CelibatePassions
A 100% free online dating & social networking site designed particularly for celibate singles and asexual singles looking for platonic relationships. Whilst asexuality is a sexual orientation, and being celibate is simply the practice of refraining from having sex (either intentionally or for whatever reason).
Celibate Passions is a welcoming space for anyone looking for others who may identify as asexual or who may be seeking others who are celibate.
If you are looking for companionship and platonic level friendship, regardless of the reason, this is the place for you. Explore the 'Celibacy and Asexuality Groups' section for other members sharing the same mindset as you towards celibacy, involuntary celibacy, religious celibacy, asexuality and more.
What is Asexual Dating?
Within the asexual community, some "aces" refer to themselves as grey or semi-sexual. This means that they feel sexual attraction as soon as they form an emotional bond with another person.
Some other simple facts about asexual singles in the UK:
Around 1% of people in the UK consider themselves asexual.
Asexuals do not feel sexual attraction.
Asexuality in itself does not cause asexuals to experience any discomfort.
This differentiates them from those who suffer from a lack of erotic feelings, have erectile dysfunction and are sexually non-performing.
Many people, not only asexuals, have learned to distinguish between sex and romance.
Among those who feel romantic attraction, there are some who identify themselves as hetero- or homo-romantic.
Asexuality is not a disease and there is nothing to treat or cure.
In the asexual community, some "aces" refer to themselves as grey asexuals or demisexuals. This means that they feel sexual attraction as soon as they form an emotional bond with another person, similar to pansexuals.
What is Aromanticism?
A-romantics are not sexually attracted to others and opt for a life without sexuality and relationships. These singles belong to the aromantic spectrum. In other words, they are not only sexually neutral, but also have no need for a love partner.
Hence, they do not fall in love and do not want a relationship or sex. Of course, the latter is not necessarily the case. Numerous asexual singles wish for a romantic relationship – albeit without physical action.
Why is asexual & ace dating so difficult?
Those who are looking for a like-minded partner are familiar with the challenges. While everyone reacts differently, there are typical situations that every asexual will know all too well.
For asexuals, even the typical etiquette of "dating" is fundamentally different. Whilst sexually oriented people react to erotic stimuli and also apply these subconsciously when searching for a romantic companion, personality and chemistry prove to be of utmost importance for aces.
Non-erotic flirting requires time and patience, because signals are subtle, rather intellectual or comprehensive and sometimes difficult to read.
Non-asexual acquaintances define the lack of erotic flirting as a lack of interest. Often, however, the contrary is the case. This is because for asexuals, meeting a prospective partner is often so burdened by social pressure for them to barely manage to get a word out.
They focus most of their undivided attention on the actual verbal communication, on the content, on minor gestures in order to attract a potential partner.
In a society that focuses more and more on superficial values, gazing beneath the surface proves to be challenging.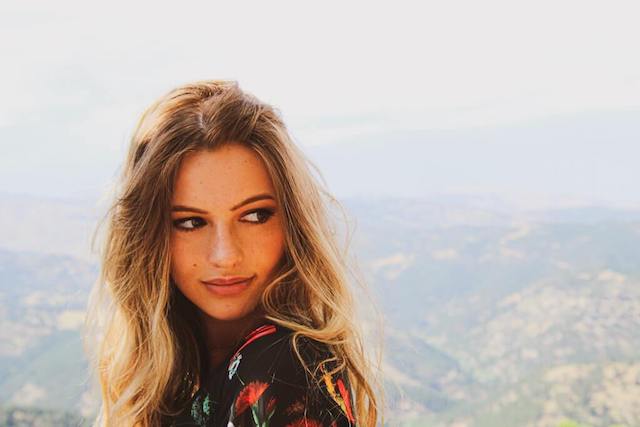 Difficulties of asexual dating sites in the UK
Statistics alone make it difficult to find an asexual partner. Scientific studies estimate that about 1-2% of the population has an asexual orientation. This is not much, considering that this small group has to be of the right age and in the right place.
Many people have not heard of asexuality and will not be able to understand why they neglect sexual activities. Others like to learn about a new way of life. In fact, there are highly tolerant greysexual singles out there who can picture themselves in a romantic relationship without sex.
In the end, while sex is an important aspect of a relationship, it is definitely not the most important requirement of long-term happiness. Consequently, you will have a significantly smaller pool of potential partner in the real world as well as on online dating services.
Lack of awareness of asexual lifestyles
An asexual orientation and way of life is often seen as a purposely chosen lifestyle, which – unlike homosexuality – is not innate, but rather freely chosen. Asexuals in the UK are also often attributed a socio-critical attitude, a rejection and dismissal of the dominant structures within the existing structures of patriarchy.
However, it is usually not that political. Asexual singles strive to clear the air, saying that for asexuals, as for most people, sexual orientation is not a rebellious phase or a choice, but a normal manifestation of basic human sexuality.
This way of life has nothing in common with celibacy (i.e. the abstinence of sexual activities and desire).
Experiences with ace dating apps & services in the UK
Are there asexual dating apps or sites that actually work? Specifically, does asexual online dating mean that both people involved have to be asexual? Can aces even contemplate a romantic endeviour with anyone who is not similarly oriented.
Well, most aces have already had experiences with asexual partners. They usually experience the severity of their lack of sexual feelings in the context of a relationship or marriage. Often these relationships are then marked by loss and misunderstanding.
Following such disappointments, asexuals go in search of like-minded asexuals or partners who can tolerate an asexual lifestyle. Nowadays, there are plenty of apps where you can specify your asexual preferences directly in your profile to avoid dismissive misunderstandings down the line.
Dating an asexual partner does not exclude physical contact
Asexual relationships are often built on romantic attraction and appreciation of the other person aesthetically. Physical contact is not ruled out either; kissing and cuddling are a gratifying expression of affection and towards respective partners.
The only thing that is avoided or completely absent from the partnership is sexual physical contact. Instead, a love relationship relies on good conversation, shared humor, shared hobbies, and deep trust.
Many asexuals feel a strong need for closeness and tenderness, which often confuses and frustrates an asexual partner, as it usually sticks to cuddling. Thus, in a mixed relationship, the lack of physical sexuality can become an explosive issue.
Asexual singles sometimes deliberately engage in open and polyamorous relationship models, tolerating infidelity and extramarital affairs and accepting homosexual pursuits.
Through tolerating, the non-sexual partner can experience the lack of sexual satisfaction without having to endanger or give up the existing relationship.
This can take some getting used to for many aces at first and requires a lot of talking and relationship skills from both sides. Nevertheless, sooner or later you have to ask yourself the important question whether an intimate relationship in this way is possible in the long run. In this case, many asexuals feel misunderstood.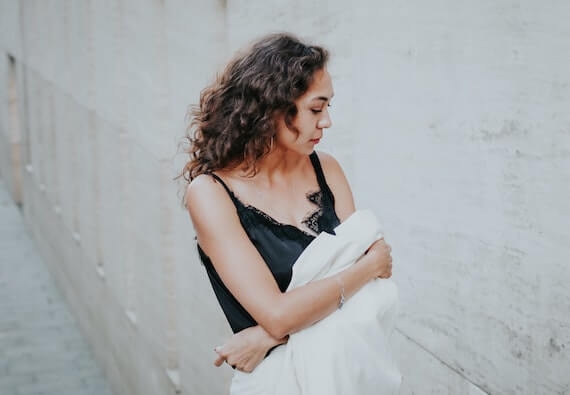 Common sense issues regarding marriage and children
Are asexuals able to make a long-term commitment in a relationship or a marriage? Sooner or later, many asexual people are confronted with this question.
Our over-sexualized society sees romance and love as synonymous with sexuality in the media and in advertising. Yet even without sexual encounters, many couples find worthwhile relationship models on a long-term and secure basis. In this case, the mental and emotional connection is central to the partnership.
Even asexual couples aspire to raise children and have a family. Like other LGBT couples, many options are available now to help fulfill the wish of childbearing.From fertilization treatments, artificial insemination services up to adoption – there are many options for couples, who desire to raise kids in the future.
Therefore, if you are an asexual single in the UK, who is seeking a cis-gendered partner in crime on a dating site, consider these options as well and be transparent about them. An asexual dating agency can help in the process of finding a suitable and loving partner.
How to look for a partner on asexual dating sites in the UK?
Asexuals looking for a significant other on dating sites are after what most people seek: a caring, thoughtful and sympathetic partner who shares common interests and, most importantly, a strong emotional connection.
The sole difference to a conventional cis-gendered relationship is the reduced importance given to sex. For this reason, it is important to express this preference openly or even indirectly in one's dating profile.
This ensures that only people with similar inclinations or preferences feel called upon. Ultimately, no one wants to waste their energies on a relationship that is destined to fail from the start.
How many options does a dating website offer to display your personality? Are you able to create a detailed profile with your preferences and interests?
Online dating services that use superficial swiping mechanisms match singles, are not necessarily what you are looking for, and are not suitable for asexuals looking for a soulmate with decent interior values.
In order to simplify your search, we have listed the best sites for asexual dating intentions just above the article. Best of luck to you in your search for a committed and fulfilling relationship.