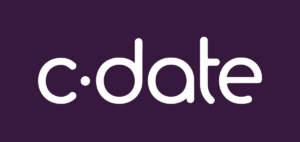 Everyone has their own set of expectations when it comes to online dating, fortunately there are dedicated dating agencies that cater to the more primal and casual needs and desires. That way everyone knows what they are looking for, and you can look for a casual partner in an uncomplicated way.
Are you looking for someone with a certain faith? Then it's just as easy as looking for someone with your level of education. Nowadays, there is a site for every niche and that is something to be applauded.
In the case C-Date, it's an erotic matchmaking site, because C-Dating is mainly about no strings attached sexual contacts. Are you looking for a serious and committed relationship? If so, we recommend you try another of our recommended dating sites, because C-Date is really only for short-term contacts. However, a tentative flirtation may also result in a long-term relationship.
Who is C-Date suitable for?
You simply cannot spare the energy or even the inclination for a complex love affair, but you want the spicy casual singles that come with it? Then you probably belong to the intended clientele of C-Date. C-Date represents life lust and thus fast and uncomplicated sexual adventures.
In a disco or bar, you might get a few looks as soon as you state that you are looking for nothing more than a casual hookup, but on a platform such as C-Date, there is plenty of room for that. This provider wants to make casual dating as easy as possible.
In doing so, it quickly becomes clear that C-Date caters towards people who are bustling in their everyday lives and are far too busy to go out on dates and build new relationships.
While C-Date itself claims a fairly gender-balanced distribution of its male (53%) and female members (47%), the proportion of men seems to be slightly higher than claimed. As a member, you should take this into account.
Check out our other reviews
Fast and free registration
With this platform, the registration process is quite simple. Just enter your gender, and what you are looking for, and complete this with further personal information. After you have activated your account, your search can begin.
You are advised to fill out your profile in as much detail as possible, as you will be working with matchmaking suggestions. This will happen on the basis of your own preferences, but also what you have filled out in your profile.
To state it clearly: you will not be looking for a match by yourself. What C-date states is that they use a special matching algorithm that allows them to match together men and women who are compatible with each other.
As with many online dating sites, you have to sign up for a paid premium membership in order to use the portal to its full extent. You can only send a limited number of messages or view user profiles without this membership.
However, you can register for free to get an impression of how the website works. What do you need to fill in to get the most out of the website? What kind of contacts you are looking for, but also what your fantasies are, for example.
So you can sign up for C-date for free, but to use all the functionalities you have to take out a paid subscription. The cost of a premium membership varies, depending on the duration of the subscription.
When you take out a membership for 3 months, it costs €49.90 per month. For 6 months the price is €39.90 per month and for 12 months €29.90 per month. As soon as you have completed your subscription, you get access to the supplementary features and can begin to socialize to start your erotic venture.
Your conversations are conveniently stored even in the premium version and that's what it's all about after all, it's the chats that are meant to lead to an eventual meeting.

App and website
C-Date started out as a dating website, but now it also has an app. If we talk about the site first, we can see that it might seem a little outdated, yet it's still very effective and functional. Unfortunately, it doesn't have distinct quality features that stand for safe dating, but that doesn't mean it's necessarily bad.
You are guaranteed privacy because your profile is protected from any non-members. Only when you create a profile can you see the profiles of other members. This alone makes you feel safe and protected.
App for Android and iOS
There is also a mobile app version available for users of Android and iOS devices. The app is essentially just as easy to use as the website itself and mainly offers people who prefer to use their phone or are on the move. The creation of a profile works the same way as on the website.
The app also provides you with suggestions once you have completed your user profile. This happens, for example, on the basis of your place of residence, but also on the basis of your profile and the interests you have indicated. And then? Then you can start swiping. The app also features a swipe system similar to conventional dating apps.
Payment and security
C-date stands for nothing less than casual dating, it can be as simple as that. Not quite sure what to make of it? Casual dating is defined as a form of dating where there are no commitments or obligations
How this casual contact takes shape can vary from meeting to meeting, but think, for example, of a steady one-night stand, but also of an affair that lasts longer.
The aim of C-Date is to meet the needs of a section of casual singles who often have too little time to really invest in a romantic relationship.
More and more people who are looking for a short-term contact do so online and C-Date tries to bring these people together. Are you one of them? Then we wish you an exciting, no-obligation date.
How can you cancel your C-date subscription?
In case you have a free subscription, then you can easily delete it by going to "My Profile", clicking on the settings bar and then deleting your account. Your data will then be immediately erased from the provider's database.
After the subscription period, your premium account will expire, after which you can also simply delete your account. There is no option to temporarily deactivate your account.
The following articles may be of interest for you