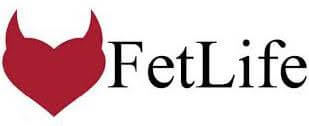 Fetlife
Fetlife is a dating platform and a social network for kink-positive singles
Over 100.000 members in the UK
Free Registration

Fetish.com
One of the biggest online kink-postiive bdsm communitys for fetish dating in the UK
With just a few clicks, start meeting kinksters and the special sub-one near you.
Free Registration

Kinkd
Kinkd is a premier kinky chat & social network app for alternative singles, couples and swingers!
Great Dating-App for kink-curious vanillas
KinkD can help you find local kinksters and fetlife folk who share your special sexual preferences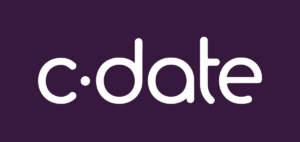 Cdate
Most popular casual dating site in the world
More than 36 million members worldwide on C-Date
Anonymous flirting. Nicknames, safe photo exchange
Nowadays there are new unconventional approaches to the classic relationship models. Monogamy being the most popular relationship-model up to date, does not seem to be the most fulfilling way of going about a relationship anymore.
For more and more couples it fails to suffice.
Especially people who have experienced a so called "vanilla relationship" in their younger years, become more and more open to experimenting with unconventional sexual practices such as swinger dating as they age.
On the one hand they would like to maintain a proper and fulfilling relationship, but on the other hand they would like to explore their sexual desires to a greater extent.
Swinger dating is a great compromise for a non-monogomous couple trying to maintain a functioning couple.
Many swingers singles are initially excited by the thrill, which arises each time again from an unusual and encounter with strangers or newly made swinger-friends.
In this article, we want to give you a detailed overview of how it works and a brief insight into the world of swinging and couples dating.
We also would like to depict our personally picked options, when it comes down to choosing a swingers site or a website where you can choose to meet up with local couples in the UK.
We have created an overview of the best swinger dating sites for you above.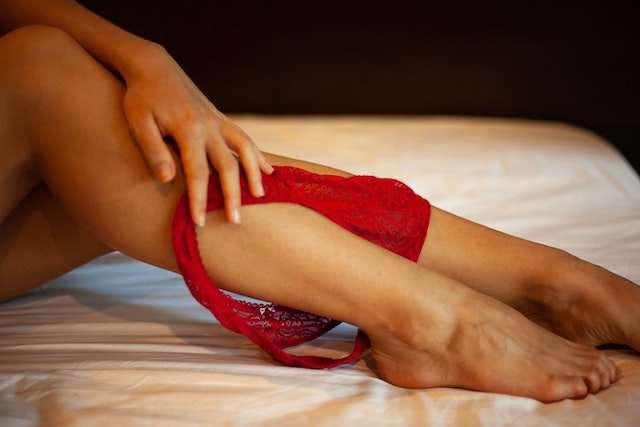 Is Swinging the same thing as couples dating?
Nowadays, swingers dating and especially the lust for swapping partners and engaging with new people sexually seems to be gaining more and more traction.
It can definitely be seen as a further development of the adult or sex dating concept. It usually includes two or more couples engaging in an orgy or in so called "wife-swapping".
The couples usually meet in designated swinger spots or clubs and involves meeting new people or couples. It's always safe to say that all participants have an exciting and mesmerizing sexual adventure.
Although one couple is usually required, not all participants have to a couple in order to engage. This depends on the rules and requirements, which differ in every institution or party given.
Often times men are required to arrive with a female partner or escort, while women are granted free access to many swinger parties and clubs in order to guarantee an advantageous male to female ratio.
Swinging has been derived from ancient sexual practices, such as the Kama Sutra in India. Thus, polygamous sexual acts are nothing new, but only a continuation of antique customs, which seem to be going through a renaissance in today's time.
Swinging itself, is only one popular singular derived version of a family of multiple poly amorous sex practices.
But what is it that drives so many people away from traditional monogamous relationship to becoming interested in "partner-swapping" activities?
"Swinging" or "swinging" is an exciting experience and there are a large number of singles and married couples with similar sexual interests as you.
Swinger dating is not the same as cheating
In sexually liberated times like these, it seems unrealistic to preserve one's sexuality for years and decades for a single partner. Every sexually active person should be able to identify with this sort of dilemma.
Thus, modern swingers are looking for partners to find a common ground of sexually exploring themselves together with other couples and singles. There is no need for cheating and secret affairs in a swinging relationship.
The desire for an erotic adventure does not have to exclude love, but can integrate it. This is how modern swingers jointly expand their erotic boundaries.
And lead a more fulfilling relationship than your average monogamous British couple.
Where can I meet local swingers and couples in the UK?
Swinger clubs and swinger parties or private meetings have established themselves as meeting places. Especially so-called "swinger clubs" like to portray themselves as cradled places where couples and swingers can let go of sexual morals generally prevalent in society.
In these kinds of places like-minded people meet like to practice partner swapping and group sex or to perform sexual intercourse with their own partner in the company of others.
Then you probably know it can be difficult to coordinate a swinging event without a digital plattfor to help you do so.
Fortunately, nowadays you will find various swingers websites services, specializing on finding events in your area.
It should not matter whether you live in Greater London, Manchester or Wales, in these days partner-swapping events have spread to most corners of Great Britain.
What are the advantages of Swinger apps and websites?
In addition to analog ways of finding an event near you, you will also find many swingers sex-apps that can help you find an open-minded couple looking for non-monogamous fun in the UK.
Online swingers providers are usually filtered by various practices and interests. Depending on what exactly you are looking for.
These swingers service providers are the best, whether for local swingers or for a quick threesome. The registration is usually free and therefore brings no disadvantages.
Before you take a step into the swinging scene, it might be a good idea to familiarize yourself with the "culture". Swinging, also misunderstood by many amateurs as "swinging", is not a lawless zone.
Each couple will define and point out clear rules for themselves and all those involved. Only in this way can a swingers party be successfully coordinated.
In addition, there are also different tastes and nasty preferences. Some couples are more into "plugging", "planking" or "cuckolding", while other couples prefer to take it easy and look for a classic partner exchange.
How large is the swinging community in the UK?
Since the swinging scene has shifted more and more to the online world, some habits have changed a lot.
In former times, swingers clubs were dubious and shady places that were always hard to find. Nowadays you can organize your local swingers club or the next partner exchange with a few mouse clicks.
Especially in the UK the scene has grown a lot. Especially in cities like Liverpool, London and Brighton there are endless options for excited swingers to jump into action.
Find willing singles via personals is much easier than in real life. With a good platform you can easily get an overview of all the options and possibilities that are available in your local neighbourhood.
The biggest challenge here, at least for many beginners, is to meet the person or couple in real life for the first time. At first this can be a very weird and strange experience.
Over time, even these eccentric and outlandish practices will become for natural to you. For couples this is usually an easier undertaking, in case of doubt you can support each other.
Swinger websites can sometimes look shabby, but there are actually quite a few providers on the British market.
Nowadays modern online swinger services offer a wide array of products: from organized events and clubs to chat groups and helpful guidelines to help you explore your kinky side in a better way.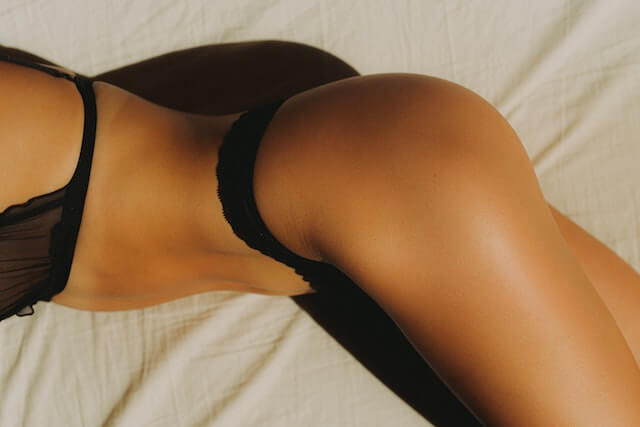 Do free swinger sites work?
Free "Swinging Sites" are usually designed to satisfy specific wishes of British couples or singles seeking couple sex. More and more people in the UK are beginning to get enthusiastic about casual partner and wife-swapping practices.
In fact, these exotic websites, which are the placement service for adults, will show you where you can find the closest club in your region for swinging activities.
At these locations you will often meet many like-minded people who share your hobbies for extraordinary sexual practices.
Is Swinger dating possible during Covid-19?
Many people feel that spending time on swingers apps or on portals that focus on personals is a waste of time.
Nevertheless, they actually save a lot of time, because the whole scene shifts more and more to the internet.
Covid-19 has not necessarily made it easier to find an available swinger party or club.
On the contrary, during the Corona crisis, most swingers clubs had to shut down their services due to various hygiene guidelines.
This is where swingers portals come in and save you the tedious process of searching for a suitable partner.
Therefore, practicing swinger enthusiasts have to coordinate among themselves more independently on online personals or on dating sites.
Getting to know each other for the first time is now done by viewing member profiles, photos and profile descriptions – just like on your average dating app or website.
Getting to know each other takes place via an integrated messenger or within the chat, provided that such a function is available.
Swinger Dating is here to stay and corona has only propelled its digital footprint and will only make it easier to coordinate luscious events in time.
What makes Couple Dating Sites so popular?
Many people ask themselves, why is couples dating on the rise? Don't they find enough sex within their relationships However, it seems quite difficult to find a general answer to these questions.
First of all, it's a good tool for couples who want to have spontaneous and casual sex to meet other like-minded singles or couples, whether it be in chat or at a party. The digital shift in online dating has propelled and simplified finding quick and genuine connections on the internet
In addition, many couples want to rejuvenate their dusty relationships. Some couples believe that dating in a swingers club or through a dating service can not only improve their marriage, but also help them make new friends.
As well as establishing genuine connections by having fun sex within the swinger community.
The social aspect shouldn't be disregarded. The close community behind it is just as welcome to interested beginners as it is eccentric and outlandish.
The swinging community and the new friends one can make at various parties and events are a big reason many decide to enter this unorthodox scene.
How can you meet swinging couples in your area?
Whether you are using a website or a swinger dating app, use whatever search function is available to find open-minded swingers in your area who might be looking for some action.
Usually these kinds of applications allow you to narrow down the available users to your area, allowing you to recognize seeking coupes in local proximity.
A swinger app allows you to chat with people wherever you are – whether through personal messages or elsewhere.
Take advantage of swingers apps whenever you have the opportunity to increase your chances of making new couple-contacts in the chat.
There are couples everywhere who are interested in expanding their wife-sharing connections.
Find the best swinging sites for your region in the UK!
Although the art of swinging remains a timeless and ancient sexual practice, digital technologies have also made their way into this particular segment.
Nowadays everybody has the possibility to access a variety of serious swinger sites and apps of their liking.
Especially the swingers dating apps have long since brought the scene back to the scene making it easier to find available couples seeking other couples in proximity.
Swinging now seems to be becoming more and more mainstream. Whether you are just an interested beginner or a swingers dating veteran, we hope you will find what you are looking for!