Military Cupid
Bringing over 1 million military personnel and civilians together
Whether you're looking for a military penpal or love in the armed forces, you can find it right here
Membership base is made of up of over 1 Million (and growing) civilians and singles in the army, navy, air force, coast guard, marines

Military Cupid
One of the leading uniform dating sites in the UK
More than 135,000 active users on Uniform Dating
Free Registration

Truelifepartner
Nearly one million registered members trust our scientific approach to matchmaking
High female to men ratio: ♀57% ♂ 43%
Anonymous, reliable and secure

Eharmony
eharmony has 20+ years of trusted matchmaking under its belt
600,000 active members in the United Kingdom
Free registration
Dating sites are bound to be particularly different. Why? Because soldiers are a different breed of people. They march to the beat of a different drum and rigorously put their lives at stake in order to protect their country.
In this article, we will be compiling and review the best dating sites for military personnel and regular citizens seeking a courageous soldier at their side. Then we'll talk about tips for military singles to have more success finding that special someone.
Professional soldiers spend the majority of their leisure time at various military bases or on foreign deployments. This can mean that many single soldiers often tend to miss out on their love life.
For this reason, online dating has become an important pillar in the search for a partner among soldiers of the British Armed Forces, as well as among US Army "soldiers" stationed in British.
If you are a soldier or are looking for a braver military partner by your side, this article will certainly help you a bit in your search.
The best dating sites for Military and Army soldiers in the UK
Soldiers don't have a lot of time to waste on gimmicks or people who aren't serious anyway.
Whether you are about to be deployed, transferred to a new base or simply busy climbing the military career ladder – you usually have your hands full.
In the UK, there are several singles providers that are suitable for interested soldiers and soldier lovers. In the following, we will take a closer look at the best providers.
Military Cupid – The logical choice for soldier singles

When it comes to the best dating sites for military singles, there is one provider in particular that you should have on your radar. Without a doubt, Military Cupid is probably the best provider when it comes to "military dating" in the UK.
An online dating agency that is 100% designed to bring soldiers and servicewomen together with normal civilians. A renowned platform for military personnel who want to find their life partner or for those who would like to get to know US and British soldiers.
In addition to the normal browser version, the provider can also score with a handsome and modern dating app version for casual chats on the go. This way you can start spontaneous chats with army singles at any time.
Whether British recruits, navy or air force personnel, you will definitely find what you are looking for here.
Eharmony – An alternative dating site for uniform singles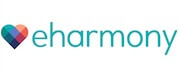 Eharmony serves to connect you with social elites. Over 80% of the members have a university degree and want a partner at eye level.
The professional orientation takes on a special emphasis on this dating portal, and serves to bring you together with like-minded and military-friendly singles.
The many years of experience in online dating distinguishes Eharmony as a reliable and sophisticated service provider in the field of digital dating.
Where can you meet soldiers from the UK online?
For many ladies, a relationship with a US soldier remains a romantic and nostalgic childhood dream. However, nowadays it is easier than ever to realize this dream. Many dating services are exclusively geared towards the matchmaking and placement of American "soldiers".
As soon as you register on such a platform, you will notice that an above-average number of US soldiers live in Manchester. This is partly due to the fact that one of the largest US garrisons is in Wiesbaden.
So if you are serious, a visit to Manchester would certainly be the easiest way to meet your dream partner!
Tips for military dating
Choosing the right and appropriate dating provider is one of many important criteria in your dating search. In addition, it is of immense importance that you consider certain rules of conduct when dating non-military members.
A soldier will probably be generally aware that romantic relationships within a unit may be frowned upon by senior commanders and superiors. While using a military dating site, you are sure to recognize a face or two from your platoon or unit.
Since many military singles now use the services of a military dating site, this will not be a rare occurrence.
Do your best not to mix business and pleasure and look for reputable alternatives. There should be enough potential partners registered to suit your tastes.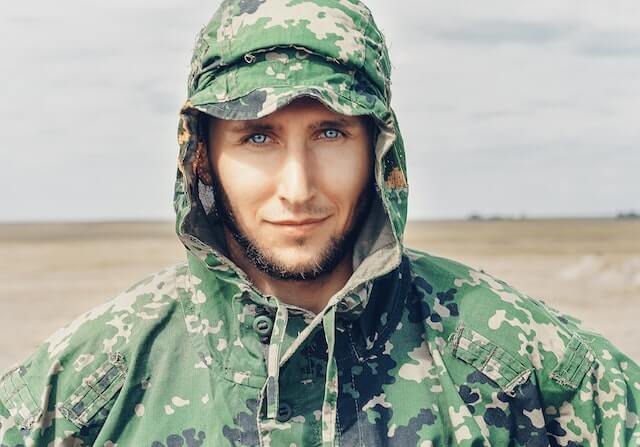 Things singles in uniform should be aware of
For a soldier, it is an indescribably fulfilling activity to be able to serve his country in a meaningful way. The patriotic wind is expected to be stronger in the military than in the general British population. Don't forget to shed the soldier role in a private context.
Try not to define it too much by your profession, as this behaviour might put off normal civilian singles. If you spend too much time with like-minded people from the UK-Army, you will quickly forget how the normal population feels about certain things.
Be open-minded about philosophies of life and ways of thinking that are unfamiliar to you. Try to be non-judgmental about foreign and non-military singles.
Be open about your military service. People in the military have to work long hours, travel a lot and are constantly called to missions all over the world.
Make sure you are open about it with anyone you date, especially if he or she is dating someone in the military for the first time.
Why they shouldn't miss out on dating apps and dating sites as a soldier?
An abundance of military personnel: Whether civilian or recruit, military dating apps are tailored precisely to your preferences, whether civilian or recruit.
An abundance of regulars who have a soft spot for federal and army soldiers: If you're in the military, and you're a British soldier or a US Army soldier, you've come to the right place. On the other hand, if you are a soldier, you will exclusively meet single individuals here who have a weakness for military singles.
Scientific dating – All the sites we recommend use cutting-edge algorithms to connect you with the perfect mate.
Dating apps – By now, all modern dating portals can boast high-quality and contemporary online dating apps.
This means always and everywhere having the possibilities to search for compatible partner candidates, chat and finally find the right one.
Why are these the best military dating sites?
Many members on military dating sites are ordinary civilians who just want a strong "army man" by their side. The focus is clearly on dating and matching non-military members and both male and female soldiers.
Sinc British soldiers serve all over the country, it won't take long for you to find a promising and suitable life partner.
All the online dating agencies already mentioned are modern and use innovative matching algorithms to search UK-wide for your significant other. We wish you a lot of fun with your military partner search!