Nolongerlonely
One of the best dating sites for lonely singles
Lonely singles dating, friendship and love!
Chat with members live via webcam.

Mental Health Mates
Mentalhealthmates.co.uk is a network of peer support groups IRL and online, run by people who experience their own mental health issues, meeting regularly to walk, connect and share without fear or judgement
With Walks across the United Kingdom, Mental Health Mates has become a thriving community that only continues to grow!
Not your typical dating site, yet a great way to connect with like-minded individuals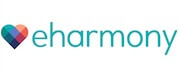 eharmony – For Mental Health Singles
Eharmony strives to provide a safe environment for all kinds of people carrying baggage
Hundreds of success stories
Free Registration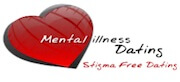 Mental-Illness Dating
Mentallillnessdating.com connect singles with personal issues enabling a stigma free safe zone online
For lonely singles with mental problems and bipolar singles
Free registration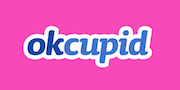 Okcupid
OkCupid is the only online dating app that matches you on what really matters to you
A platform designed to be less centered on physical appearance and more about personality
Free Registration
Anyone who has been affected by majour mental problems may know how difficult it can be to open up to a new person in their life. However, a relationship or an intimate companionship can often lead to an amelioration of the state of mind.
Assuming you meet your partner on a dating sites for people with depression, you probably don't need any further help. Singles who are active on such platforms are already completely familiar with this difficult topic.
Although society's awareness of mental illnesses such as burn-out, depression or eating disorders is increasing, it still remains a hot topic.
Often those affected feel misunderstood and want to conceal their condition from their partner out of shame and fear of being abandoned.
However, for a successful and intimate relationship, it is essential for the partner to know about the partner's depressive disorder.
When can I tell my partner about my depression?

The answer is: depending on how they feel. Do you feel that he is the right one and that he will love you unconditionally despite your illness? Then it's best to find a suitable occasion with enough time buffer to be able to explain the situation to your loved one a little better.
Sometimes it can be helpful to reveal your own story from the ground up to prevent future misunderstandings.
A common stereotype of depressed people is that they are just sad occasionally. However, the seriousness of the situation is often not fully recognised by some partners. Therefore, it is important to communicate this issue openly and clearly.
Tell them about your symptoms
Once your partner understands why you behave differently and somewhat idiosyncratically in certain situations, the relationship can finally blossom. Now he/she can better categorise your behaviours and better adjust and adapt his/her own reactions to you.
For example, do you suffer from a lack of appetite or chronic overtiredness? Then try to communicate it to your relationship partner so that he/she can help you better.
How can your partner help you?
Lastly, you could pray your partner to accompany you to a therapy session. This way he can get a better picture of your condition by talking it out calmly together with your therapist and you.
At this point, your lover has the opportunity to clarify with a professional psychologist any questions he or she may not dare to ask you. A good therapist will be able to give your partner advice on how to help you better.
Communication is the best cure
Although it is nothing to be ashamed of, many people avoid talking about their depression because they are afraid. Fear of being labelled as an uncontrollable person and being portrayed as a weak person.
Talking about one's mental problems costs each person a lot of effort.
The best antidepressant for a person with a mental disorder remains an understanding partner who loves you unconditionally.
Even in the face of mental illness, a relationship can survive successfully with a lot of love and consistent disclosure of all problems and flawless communication.
If you are not ready to talk to your partner about your mental conditions, you should wait until you feel ready. Also, you should be 100% sure that your relationship partner will be there for you after the conversation.
If your partner distances himself from you afterwards, you can be glad that you dodged a bullet. In any case, the clarifying conversation is an interesting stocktaking for every relationship.