Ourtime
Dating site for like-minded singles over 40
Ourtime offers you a fun community environment where you can meet interesting people either online or at our dedicated events
Video Chats offer you a safe, easy way to spend virtual quality time together

Silversingles
High quality dating agency with scientific approach to the matchmaking process
Silversingles uses results of your personality test to match you with compatible 60+ singles in your area
Free Registration

Truelifepartner
Nearly one million registered members trust our scientific approach to matchmaking
High female to men ratio: ♀57% ♂ 43%
Anonymous, reliable and secure

eharmony
eharmony has 20+ years of trusted matchmaking under its belt
600,000 active members in the United Kingdom
Free registration
Everyone has experienced the need for closeness, security and stability. Sooner or later, people find all this in a committed relationship or even in a family. Many people want to find tranquillity after a period of singleness and settle down and start a family.
A number of people already have this phase under their belt and only want to enter a new phase of life with a new partner by their side after a bitter separation or the death of a beloved partner.
Dating for future co-parents
In the UK, there are many individuals who are actively seeking a partner to start a family with. Nowadays, there are many approaches to meeting people like these.
The easiest way is to search for a partner online. Numerous providers have specialized in finding partners for singles who want to have children and start a family. We have taken a close look at all the dating services that have specialized in this area.
Dating for separated & divorced singles
There is no better way to overcome a break-up than a new romantic contact. Whether divorced or separated, there are now dedicated dating platforms for this as well, which provide quick and efficient ways to connect with like-minded singles.
After all, statistically speaking, about every second marriage ends in divorce. So sooner or later, almost every married person ends up in a new relationship. Nowadays, this particular form of dating is also shifting more and more to online dating sites.
Dating for Widows
There is nothing more difficult than dealing with the death of a beloved person, let alone the death of a spouse. However, after an extensive period of mourning, the surviving partners also desire a certain degree of intimacy and security in the form of a meaningful relationship.
No matter whether you are a widow or a widower, there are enough dating sites for this audience that offer the opportunity to begin a new chapter with a new companion. If you are emotionally ready to enter into a new emotional partnership, you will certainly be able to find a new dream partner with a reputable service.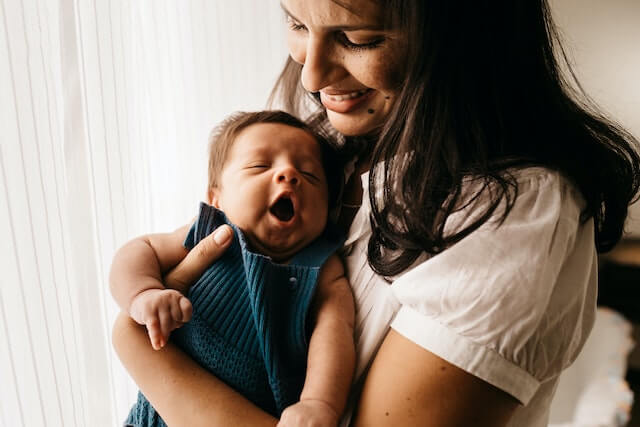 Dating for single parents
Whether single mum or dad – nowadays there are more and more children being raised by single parents. As a rule, a growing child is better off with female and male caregivers. There is no doubt about that nowadays. Unfortunately, the number of single parents increases in proportion to the increasing number of divorces among young couples.
However, there are plenty of digital dating services available for single mums and dads.
In this case, not only the person looking for a new partner benefits, but the children also gain a new adult caregiver and have the opportunity to grow up in a normal loving family environment. Thus, it is a win-win situation for all parties involved.
Conclusion
As you see, there is a suitable partner portal for every family constellation, with which you can easily get to know a suitable man or woman at your side.
Ever since the introduction of online dating portals, older as well as young singles can find a new relationship within a short time.
Go ahead and try it out. Registration is usually free of charge and without obligation and is therefore wonderfully suitable for a brief trial. In the meantime, most people get to know each other via online platforms, perhaps they will also meet their next dream partner this one way or the other.